MARLTON, NJ – A bizarre display of support for New Jersey Congressional Candidate Kate Gibbs in Marlton further proves that the union that backs her, not only owns her voice and her actions once she gets elected, but that union is very anti-Trump.  Here, at a home of a longtime Local 825 union member, we see a Kate Gibbs lawn sign with a giant blow-up Donald Trump crying baby.  Gibbs' support of the President has come into question many times during the campaign.
When it comes to her union job, that supports Democrat candidates statewide, Gibbs said in her debate against opponent David Richter, "I have bills to pay."  This year, Gibbs paid out over $100,000 to Democrats across the state.  Gibbs made her stance clear. She is paid by the union, it's her job and she does what it takes to make sure she keeps that job.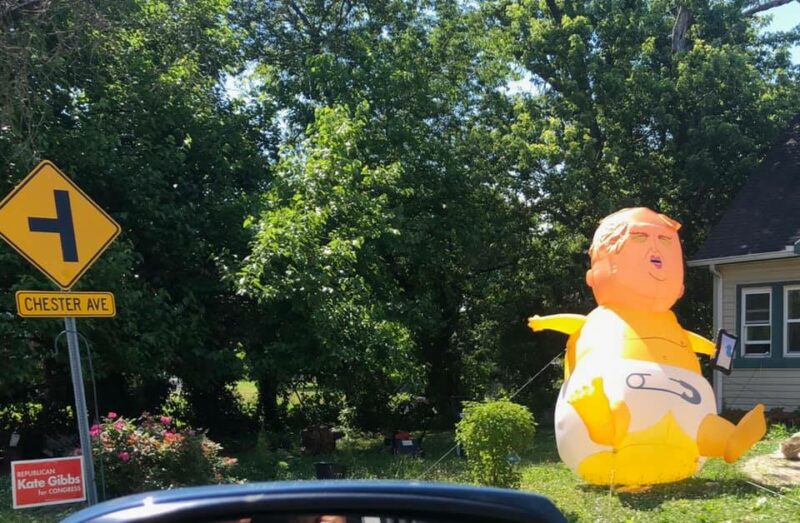 Top comments about this post on Facebook.