Several days ago, The Journal of the American Academy of Dermatology published a report by Beuy Joob, M.D. and Viro Wiwanitkit, M.D. identifying skin rashes as possible indicators in patients infected with COVID-19.  Now the AAD is conducting a voluntary registry to help them further investigate the link between rashes and COVID-19.
We found the report "What are we doing in the dermatology outpatient department amidst the raging of 2019-CoV?" to be very interesting, the AAD said.
"We would like to share our experience from Thailand, the second country in which the COVID-19 infection occurred since early January 2020," the researchers wrote. "At present (March 5, 2020), there are 48 accumulated COVID-19 cases in Thailand. Among these 48 cases, there was an interesting case in which the patient presented with a skin rash with petechiae."
The doctors said the rashes can often be confused with dengue which is common in Thailand, but not here in the United States.
" Because dengue is very common in our setting, petechiae rash is a common clinical finding in dengue, and the patient also had low platelet count, a clinical diagnosis of dengue was made by the first physician in charge," the reported. "There was no photograph and a biopsy was not done because biopsy is not a routine practice according to dengue clinical practice guidelines in our tropical setting. The patient was initially misdiagnosed as dengue, which resulted in a delayed diagnosis."
In this case, the patient further presented respiratory problems and was referred to the tertiary medical center. Other common virus infections that might cause fever, rash, and respiratory problem were ruled out by laboratory investigation, and the final diagnosis of COVID-19 infection was confirmed by RT-PCR.
There is a possibility that a patient with COVID-19 might initially present with a skin rash that can be misdiagnosed as another common disease. In addition, some of these patients are afebrile initially.  The practitioner should recognize the possibility that the patient might have only a skin rash and think of this disease to prevent transmission. Now doctors in America are starting to see rashes in some COVID-19 patients.
Photo by Eduardo Cano Photo Co. on Unsplash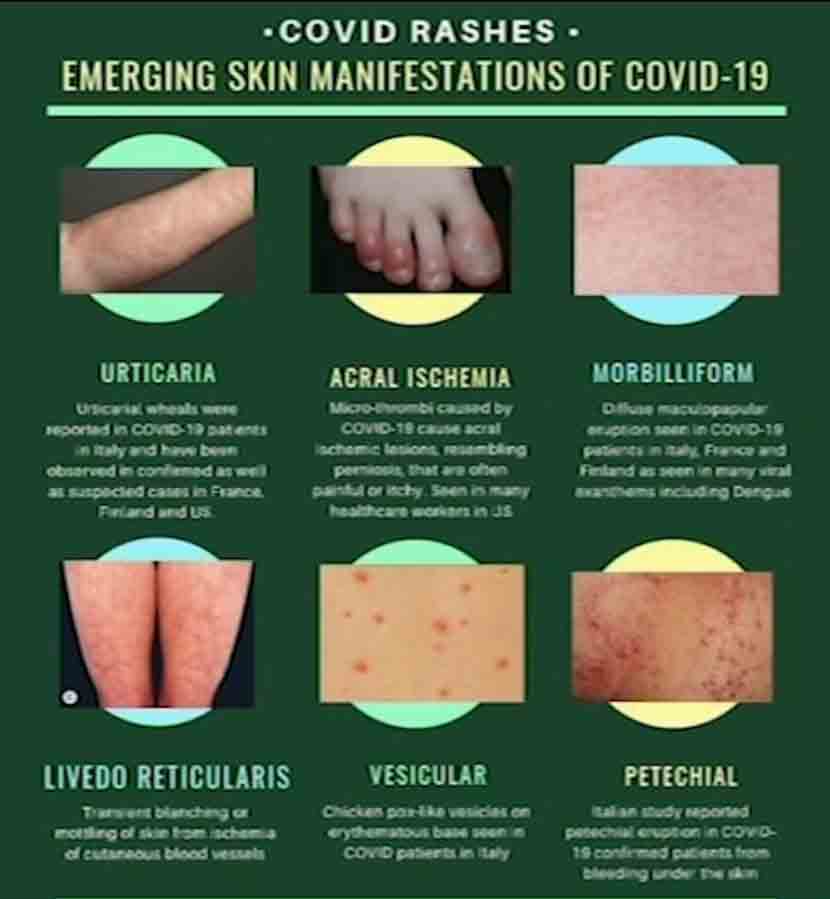 Visit Shore News Network on Parler, Facebook and Twitter to comment @ShoreNewsNJ