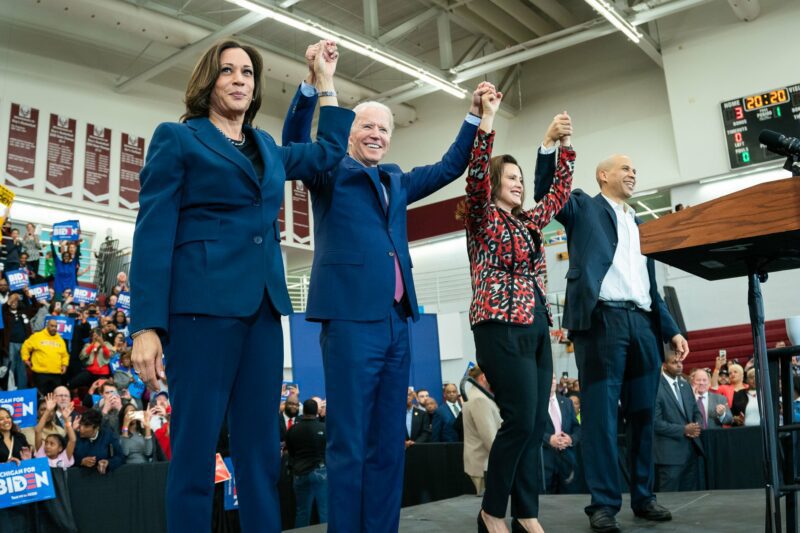 NEPTUNE, NJ – No matter how much Donald J. Trump does or doesn't do for the State of New Jersey, in the predominantly blue fortress, he'll probably never beat the Democrats in the Presidential election and he knows it, which is why he doesn't focus on winning this state.
A new poll from Monmouth University says maybe Joe Biden has a small advantage on Trump, so there's a chance for a perfect storm here in New Jersey for a Trump win in 2020.
Joe Biden holds a 4 point lead over Donald Trump in the race for president, which is similar to his 3 point lead in last month's national Monmouth University Poll.  Public opinion is mixed on whether Trump's handling of the coronavirus outbreak will help or hurt him in November, but the president's favorability rating has taken a dip while Biden's has remained stable. The poll, which was conducted before Bernie Sanders suspended his presidential campaign, also finds most voters agreeing that it is time for him to get out of the race.
Unfortunately for Trump, no matter how bad things are here in the Garden State, the NJ GOP has been fumbling the ball for the past few years on national elections.  Two years ago the GOP lost nearly all of its Congressional yardage and might not make many gains this year, all of which will have an impact on Trump's election.
Only,  1 in 4 voters (27%) say Trump's handling of the coronavirus outbreak has made it more likely he will win reelection in November, but slightly more (31%) say his response has made it less likely. Another 36% say the president's handling of the outbreak has made no difference to the likelihood he gets reelected.  In perspective, those are the same people who voted for Governor Phil Murphy and gave him a 71% approval rating just last week.
Now the Presidential ball is in the hands of New Jersey GOP Chairman Doug Steinhardt and New Jersey Senator Michael Testa.  Both are still enjoying the high of taking back a couple of seats in the New Jersey Statehouse in predominantly red areas, but now, can the backfield of the party get the ball over the goal line in November for President Trump?  We'll have to wait and see.