NEWARK, NJ – North Jersey Democrats Rikin Mehta and Cory Booker were on top of the world just a few years ago.  Booker was a rising star Democrat in the U.S. Senate and Mehta was a well-entrenched Obama Democrat working within the ex-Presidents USDA compliance department.   Then, Donald Trump happened.  Mehta recently jumped ship and registered himself as a Republican and put his name in as an opponent to his former ally, Cory Booker.
There's just one problem, the Republican Party knows this and in the GOP candidate profile database, the party identifies Mehta as a "Hard Democrat".   Screenshots published to the internet this week, which were confirmed as accurate, from the GOP Data Center show Mehta's secret file that is on record at the RNC.  Hirsh Singh, Mehta's opponent in July, also has a record in the GOP database and clearly identified Singh as a "Hard Republican".
"The most shocking aspect of Mehta's candidacy is that while the Republican Party's own algorithm tags me as a 'Hard Republican', Mehta, like Cory Booker, is tagged 'Hard Democrat.' Singh said when we asked him his take on the data.  "The failure to disqualify Mehta is a huge blunder."
The New Jersey GOP often faces criticism from conservatives and many in the state's party leadership get labeled "Republicans in Name Only" or RINOs. It was a similar blunder by the old establishment that forced then-Governor Chris Christie to gift Cory Booker the U.S. Senate seat in 2013.  Had the special election not been conducted a month early but held along with Christie's own gubernatorial re-election that November, Booker probably would have lost.
Mehta's voting record supports the RNC rating as a "Hard Democrat".
Mehta voted as a Democrat in Democrat primaries for Barack Obama and worked in the Obama administration before registering as a Republican ahead of this year's election.   His praise of Obamacare excited its supporters so much that it was quoted by  D.C. Nurse magazine.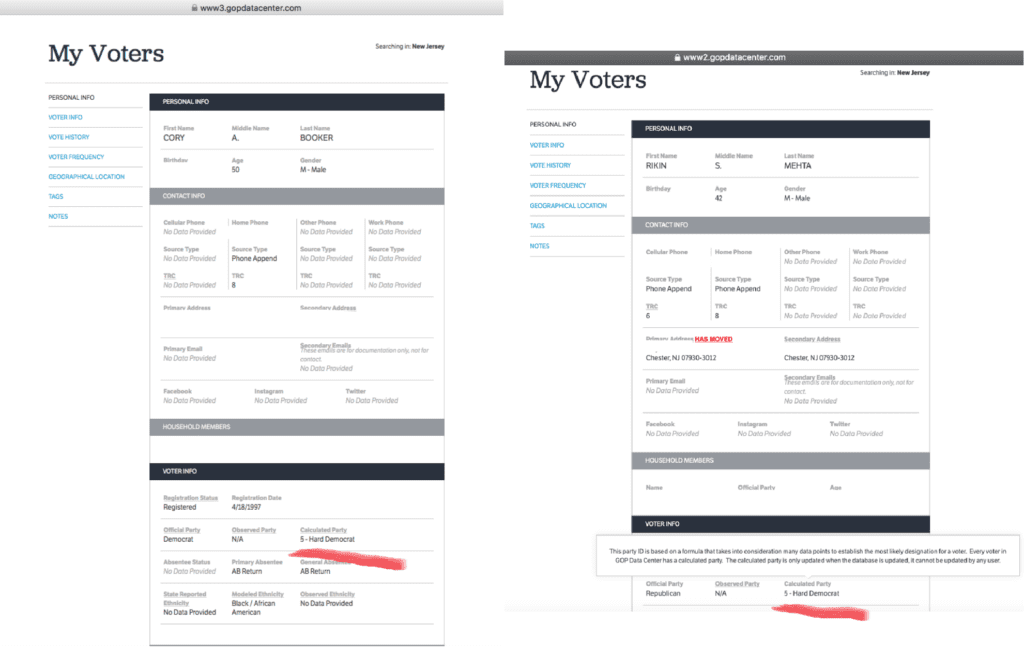 Visit Shore News Network on Parler, Facebook and Twitter to comment @ShoreNewsNJ