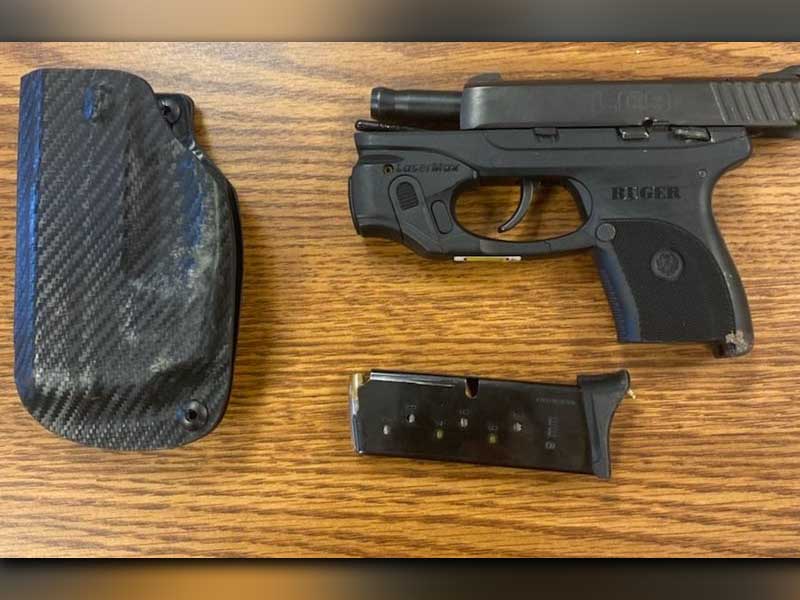 MONTGOMERY COUNTY, MD – Montgomery County Police captured a man after he tossed a loaded gun out of his window prior to a routine traffic stop.
Officers from the 4th District have arrested and charged Elliot Gutierrez, age 25, of Lockwood Drive in Silver Spring, with traffic offenses and firearm-related offenses to include possession of a loaded handgun in a vehicle.
On January 4 at approximately 12:40 pm, an officer was conducting speed enforcement in the area of University Boulevard W and Easecrest Drive in Silver Spring. The officer observed a Honda CR-V speeding and as the officer positioned his vehicle to initiate a traffic stop, the vehicle turned onto a dead-end road. The vehicle then exited the dead-end road and drove down another dead-end road. As the CR-V attempted to turn around, the officer turned his cruiser onto the street and initiated his cruiser lights and siren.
During the traffic stop, the officer asked Gutierrez if he had any weapons and Gutierrez replied that a gun, which was on the sidewalk, was his gun.
Firearms Investigations Unit detectives began an investigation and learned that Gutierrez had taken the handgun from underneath the front passenger seat of his vehicle and threw it out the passenger side window as he drove down the second dead-end street.
Gutierrez was transported to the Central Processing Unit and released on bond.