BUFFALO, NY—U.S. Attorney James P. Kennedy Jr. announced today that Emmanuel Humphrey, 33, of Atlanta, GA, (formerly of Buffalo, NY), pleaded guilty before U.S. District Judge John L. Sinatra, Jr. to conspiring to possess with intent to distribute, and distributing, crack cocaine. The charge carries a maximum penalty of 20 years in prison, and a fine of $1,000,000.
Assistant U.S. Attorney Joshua A. Violanti, who is handling the case, stated that between July and December of 2018, the defendant conspired with co-defendant Erin Cameron a/k/a Al, to sell crack cocaine. On December 30, 2018, Humphrey, Cameron, and another individual drove from Buffalo to Salamanca in the defendant's vehicle so that Cameron could sell narcotics in and around the Salamanca area. In the trunk, Cameron carried a pistol with six rounds of ammunition. On March 6, 2019, the Bureau of Indian Affairs and the Drug Enforcement Administration executed a federal search warrant on Humphrey's vehicle and a quantity of crack cocaine was recovered from a rear compartment in the vehicle's trunk.
Erin Cameron was previously convicted and is awaiting sentencing.
The plea is the result of an investigation by the Bureau of Indian Affairs, Office of Justice Services, under the direction of Deputy Bureau Director Charles Addington; the Southern Tier Drug Regional Task Force, under the direction of Cattaraugus County Sheriff's Office Lieutenant Ronald Lott; the Drug Enforcement Administration, under the direction of Special Agent-in-Charge Ray Donovan, New York Field Division, and the Salamanca Police Department, under the direction of Chief Troy Westfall.
Sentencing is scheduled for September 7, 2021, before Judge Sinatra.
# # # #
A message from US Attorney James P. Kennedy for Law Enforcement Appreciation Day
Visit the Federal government's website to help you be safe, secure and responsible online.
https://www.onguardonline.gov/
CASE INFORMATION


Making sure that victims of federal crimes are treated with compassion, fairness and respect.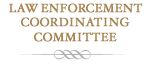 Read about our LECC Program
138 Delaware Ave. – Buffalo, NY 14202
Attributions in this article: Map data ©2019 Google, Photo © BigStock Photos. Hand out photos courtesy of reporting agency. Press releases are the intellectual property of the issuing agency or corporation. Please report any photo, copyright or intellectual property violations to news@shorewsnetwork.com.