BUFFALO, N.Y.- U.S. Attorney James P. Kennedy, Jr. announced today that Brian Ray, 34, of Buffalo, NY, pleaded guilty before U.S. District Judge Lawrence J. Vilardo to distribution of butyryl fentanyl. The charge carries a maximum penalty of 20 years in prison and a $1,000,000 fine.
Assistant U.S. Attorney Jeremiah E. Lenihan, who is handling the case, stated that in October 2019, law enforcement began an investigation into the drug trafficking activities of the defendant and co-defendants Mark Greaman, Damone McNamee, Sr. and Christopher Cook, in the area of Broadway Avenue and Strauss Street in Buffalo. Investigators made 40 controlled purchases of fentanyl, heroin, butyryl fentanyl, acetyl fentanyl, and furanyl fentanyl from all four defendant, including five controlled purchases from defendant Ray.
Co-defendants Mark Greaman, Damone McNamee, Sr. and Christopher Cook were previously convicted and are awaiting sentencing.
The plea is the result of an investigation by the New York State Police, under the direction of Major James Hall, and the Drug Enforcement Administration, under the direction of Special Agent-in-Charge Ray Donovan, New York Field Division.
Sentencing is scheduled for October 12, 2021, before Judge Vilardo.
# # # #
A message from US Attorney James P. Kennedy for Law Enforcement Appreciation Day
Visit the Federal government's website to help you be safe, secure and responsible online.
https://www.onguardonline.gov/
CASE INFORMATION


Making sure that victims of federal crimes are treated with compassion, fairness and respect.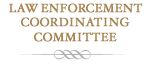 Read about our LECC Program
138 Delaware Ave. – Buffalo, NY 14202