ROCHESTER, N.Y.- U.S. Attorney James P. Kennedy, Jr. announced today that Jeremy Hernandez, 30, of Rochester, NY, pleaded guilty to production of child pornography before U.S. District Judge Charles J. Siragusa. The charge carries a minimum penalty of 15 years in prison, a maximum of 30 years, and a $250,000 fine.
Assistant U.S. Attorney Kyle P. Rossi, who is handling the case, stated that in September and October 2018, the National Center for Missing and Exploited Children (NCMEC) received information from an electronic service provider that a user had uploaded several images of child pornography to a blog on the provider's platform. The information was forwarded to the New York State Police Internet Crimes Against Children Taskforce. Between November 2018 and October 2019, the NYSP identified and located the source of the child pornography at an address in Rochester, NY.
On October 24, 2019, a search warrant was executed at defendant's residence.  Defendant, who was present during the search, admitted that he owned the user profile that had uploaded the child pornography to the internet blog. The NYSP seized several digital devices, including two cellular phones that belonged to defendant. A forensic analysis recovered images and videos from the phones which depicted Hernandez sexually abusing a minor less than 13 years old on multiple occasions between 2017 and 2019. The child has since been identified and located.
The plea is the result of an investigation by the National Center for Missing and Exploited Children; the New York State Police, under the direction of Major Barry Chase; Monroe County Child Protective Services, under the direction of Director Kathy Cardilli; the Bivona Child Advocacy Center, under the direction of Executive Director Deb Rosen; and Homeland Security Investigations, under the direction of Special Agent-in-Charge Kevin Kelly.
Sentencing is scheduled for September 9, 2021, before Judge Siragusa. Hernandez is being held in custody without bail.
# # # #
A message from US Attorney James P. Kennedy for Law Enforcement Appreciation Day
Visit the Federal government's website to help you be safe, secure and responsible online.
https://www.onguardonline.gov/
CASE INFORMATION


Making sure that victims of federal crimes are treated with compassion, fairness and respect.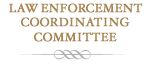 Read about our LECC Program
138 Delaware Ave. – Buffalo, NY 14202