ST. LOUIS – Ronald 'Big Stink' Gales, 54, of St. Louis, Missouri, pleaded guilty to conspiracy to distribute cocaine and cocaine base, possession with intent to distribute cocaine and cocaine base, and being a felon in possession of a firearm. Gales appeared today before United States District Court Judge John A. Ross.  
Beginning in 2018, investigators with the Federal Bureau of Investigation and St. Louis County Police Department began an investigation into Gales, who was the principal supplier of a drug trafficking organization supplying cocaine to other distributors operating in the St. Louis area.
During the course of the investigation, law enforcement executed search warrants at various residences of individuals supplied by Gales, where they recovered distributable amounts of cocaine and cocaine base.  Investigators also conducted controlled purchases of cocaine from Gales and conducted surveillance of Gales' operations before ultimately executing a federal search warrant at Gales' residence in October of 2019. Investigators found two .40 caliber handguns, $46,000 in cash, and drug trafficking paraphernalia, as well as distribution quantities of cocaine and cocaine base.
Judge Ross has set sentencing for September 28, 2021.  Gales faces a minimum term of imprisonment of ten years and a maximum term of life in the Bureau of Prisons.  
This effort is part of an Organized Crime Drug Enforcement Task Forces (OCDETF) operation. OCDETF identifies, disrupts, and dismantles the highest-level criminal organizations that threaten the United States using a prosecutor-led, intelligence-driven, multi-agency approach. Additional information about the OCDETF Program can be found at https://www.justice.gov/OCDETF.
The Federal Bureau of Investigation and St. Louis County Police Department investigated the case, and Assistant United States Attorney Lisa Yemm is handling the case for the United States Attorney's Office.
#####

Making sure that victims of federal crimes are treated with compassion, fairness and respect.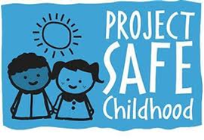 Help us combat the proliferation of sexual exploitation crimes against children.

 

Our nation-wide commitment to reducing gun crime in America.

 
Law Enforcement Officer Safety Program

 
CIVIL RIGHTS

Information

and

Filing a Complaint