LEXINGTON, Ky. – A former Colorado resident, Brendan Camous, 27, was sentenced Tuesday, to 51 months in federal prison, by U.S. District Court Judge Karen Caldwell, for failure to register as a sex offender and possession of an unregistered firearm. 
According to Camous's plea agreement, a 2014 conviction in Colorado required Camous to register as a sex offender.  Camous last registered as a sex offender in January 2015 and never again updated his address in Colorado – or any other state, including Kentucky.  In April 2017, the U.S. Marshals Service began investigating Camous for violations of Sex Offender Registration and Notification Act (SORNA).  Evidence obtained from a rural property in Nicholas County, Kentucky indicated that Camous resided in a shack on the property with another sex offender, Clinton Peterson. Following an August 2019 criminal complaint against both Camous and Peterson, for violations of SORNA, a U.S. Marshals-led task force apprehended the two in Bath County, Kentucky, on September 17, 2020.  At the time of the arrest, law enforcement located an unregistered sawed-off shotgun under Camous's bed in the home that he shared with Peterson.
Camous pleaded guilty in April of 2021 to the SORNA violation and possession of an unregistered firearm.           
Under federal law, Camous must serve 85 percent of his prison sentence and will be under the supervision of the U.S. Probation Office for 10 years, following his release.
Carlton S. Shier, IV, Acting United States Attorney for the Eastern District of Kentucky; Norman Euell Arflack, U.S. Marshal for the Eastern District of Kentucky; Commissioner Phillip Burnett, Jr., Kentucky State Police (KSP); Shawn Morrow, Special Agent in Charge, Bureau of Alcohol, Tobacco Firearms and Explosives (ATF); and Jeff Sidles, Nicholas County Sheriff, announced the sentencing.
The investigation was conducted by the U.S. Marshals Service, ATF, KSP, and the Nicholas County Sheriff's Office.  The U.S. Attorney's Office was represented by Assistant U.S. Attorneys David Marye and Mary Melton.
-END-
U.S. Attorney's
Heroin Education Action Team
Giving Back to the Community through a variety of venues & initiatives.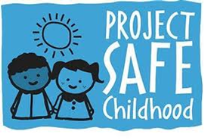 Help us combat the proliferation of sexual exploitation crimes against children.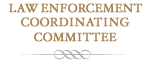 Training and seminars for Federal, State, and Local Law Enforcement Agencies.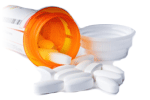 Combating Drug Abuse in Kentucky