PORTLAND, Maine: A South Carolina man pleaded guilty yesterday in federal court to interstate stalking, Acting U.S. Attorney Donald E. Clark announced.
According to court records, during the days leading up to July 25, 2019, Dustin Beach, 27, drove a woman in his truck from South Carolina to Maine. During the drive to Maine, Beach threatened the woman and injured her by physically assaulting her with his hands and other objects, including a hammer and metal chain. These assaults resulted in the woman being placed in fear of serious bodily injury and substantial emotional distress.
Beach faces up to 10 years in prison, a $250,000 fine and up to three years of supervised release. He will be sentenced after the completion of a presentence investigation report by the U.S. Probation Office. A federal district court judge will determine any sentence after considering the U.S. Sentencing Guidelines and other statutory factors.
The FBI and the Lewiston Police Department investigated the case.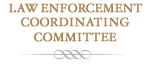 Training and seminars for Federal, State, and Local Law Enforcement Agencies.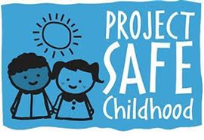 Help us combat the proliferation of sexual exploitation crimes against children.

 
Our nation-wide commitment to reducing violent crime in America.

 

Making sure that victims of federal crimes are treated with compassion, fairness and respect.