NORFOLK, Va. – A federal jury convicted a Norfolk man yesterday on one count of illegally possessing firearms as a felon, four counts of witness tampering and obstruction of justice, and one count of unlawful possession of a controlled substance.
According to court records and evidence presented at trial, in October and November 2017, Adonis Marquis Perry, 31—a five-time convicted felon who had sustained two state convictions and one federal conviction for being a felon in possession of firearms and ammunition—took pictures of himself holding a Glock, Model 17, 9mm semi-automatic handgun, loaded with an extended magazine, and a Taurus, Model 66, .357 magnum revolver.
According to the evidence presented at trial, on December 18, 2017, Perry was arrested at a traffic stop in Norfolk after attempting to elude law enforcement by running through stop signs and making rapid turns, finally stopping in a residential parking lot. When law enforcement caught up to the car, they ordered the two occupants out of the vehicle. After receiving permission to search the vehicle, officers found the Taurus revolver and the Glock handgun—the latter loaded with the same magazine that was in the defendant's pictures.
According to the evidence presented at trial, Perry spent the next seven months after his arrest making recorded calls from the jail to engage in witness tampering and obstruction of justice, specifically involving a series of efforts to interfere with the potential testimony of the second person who was in the car during Perry's arrest encounter.
Perry faces a maximum penalty of 92 years in prison when sentenced on November 17. Actual sentences for federal crimes are typically less than the maximum penalties. A federal district court judge will determine any sentence after taking into account the U.S. Sentencing Guidelines and other statutory factors.
Raj Parekh, Acting U.S. Attorney for the Eastern District of Virginia, and Charlie J. Patterson, Special Agent in Charge of the ATF's Washington Field Division, made the announcement after Senior U.S. District Judge Rebecca Beach Smith accepted the verdict.
Assistant U.S. Attorneys William B. Jackson and Joseph E. DePadilla are prosecuting the case.
A copy of this press release is located on the website of the U.S. Attorney's Office for the Eastern District of Virginia. Related court documents and information are located on the website of the District Court for the Eastern District of Virginia or on PACER by searching for Case No. 2:18-cr-113.
NICS Inquiries/Firearms Records Checks
   Send to USAVAE.NICS@usdoj.gov
Protect yourself from fraud, and report suspected cases of financial fraud to local law enforcement.

 
Victim Witness Case
Updates
U.S. V. KRISTOPHER LEE DALLMANN ET AL
Megaupload – Release For Victim Notification

 

Talk to your kids about gangs and how to avoid them.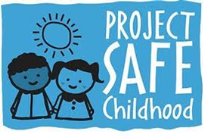 Help us combat the proliferation of sexual exploitation crimes against children.