A man who was found in possession of more than five grams of fentanyl that he intended to distribute was sentenced June 28, 2021, to more than a year in federal prison.  Jonathan Matthew Duffey, age 42, from Dubuque, Iowa, received the prison term after a January 11, 2021 guilty plea to one count of possession with intent to distribute a controlled substance.
In a plea agreement, Duffey admitted that during early 2020 he sold heroin and fentanyl in the Dubuque area.  In February 2020, Duffey was a passenger in a vehicle stopped by Dubuque police.  During the traffic stop, Duffey swallowed three or four baggies of heroin that also contained fentanyl.  The next day, law enforcement searched Duffey's home.  During the search, officers seized digital scales, vials of naloxone, drug packaging, and a little over five grams of a substance that tested positive for heroin and fentanyl.  Duffey's residence was within 1,000 feet of Orange Park and Madison Park in Dubuque.
Duffey was sentenced in Cedar Rapids by United States District Court Judge C.J. Williams.  Duffey was sentenced to 12 months' and one day imprisonment.  He must also serve a six-year term of supervised release after the prison term.  There is no parole in the federal system.
Duffey is being held in the United States Marshal's custody until he can be transported to a federal prison.
The case was investigated by the Dubuque Drug Task Force and prosecuted by Assistant United States Attorney Dan Chatham. 
Court file information at https://ecf.iand.uscourts.gov/cgi-bin/login.pl. 
The case file number is 20-CR-1030-CJW-MAR.
Follow us on Twitter @USAO_NDIA.

Making sure that victims of federal crimes are treated with compassion, fairness and respect.

 
Giving Back to the Community through a variety of venues & initiatives.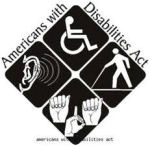 Filing Civil Rights Complaint.