ST. LOUIS – United States District Court Judge Rodney W. Sippel sentenced Darryl Lewis today to 37 months in prison and ordered Lewis to pay $2,250 in restitution. The 22-year-old Fairview Heights, Illinois resident pleaded guilty in April to one count of being a felon in possession of a firearm.
On June 5, 2019, Lewis stole multiple items from a car parked in a garage in the 1100 block of  Washington Avenue in downtown St. Louis. One of the items was a camouflage-colored DPMS Panther 5.56 caliber A15 firearm with a 30-round magazine. Garage surveillance cameras captured Lewis carrying the firearm out of the garage. The firearm was reported stolen to the St. Louis Metropolitan Police Department two days later.
Police detained Lewis, on June 12, 2019, after encountering him near the crime scene and recognizing Lewis as the person in the surveillance video carrying the stolen firearm. Lewis initially denied ever being in the garage, but later admitted he was the individual in the surveillance video holding the firearm stolen from the car.
Police seized Lewis's cell phone.  A search warrant was issued to obtain the phone's content. A search of the phone revealed photographs, created on the same day the firearm was stolen, of a rifle matching the description of the stolen firearm.
Prior to June 5, 2019, Lewis had been convicted of at least one felony crime.
The St. Louis Metropolitan Police Department investigated this case.
#####

Making sure that victims of federal crimes are treated with compassion, fairness and respect.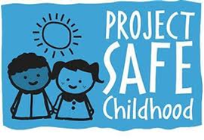 Help us combat the proliferation of sexual exploitation crimes against children.

 

Our nation-wide commitment to reducing gun crime in America.

 
Law Enforcement Officer Safety Program

 
CIVIL RIGHTS

Information

and

Filing a Complaint