Des Moines, Iowa – A Des Moines man was sentenced on Friday, July 2, 2021, to 15 months in prison for conspiracy to commit wire fraud.
According to court documents, Osman Rashid Jama, age 39, defrauded the Special Supplemental Nutrition Program for Women, Infants, and Children (WIC) and the Supplemental Nutrition Assistance Program (SNAP) from at least January 2017 through April 2019. Jama owned and operated the MidCity Halal Food Market Inc., d/b/a International Food Market (International), in Des Moines. Jama, and others at his direction, scanned SNAP and WIC recipients' EBT cards at his store. Instead of giving the recipient the WIC and/or SNAP approved items, Jama and others gave recipients non-approved items, store credit, and cash. Jama also used SNAP recipients' EBT cards to purchase items to stock his store. Jama was found to have defrauded the programs a total of $1,445,460.47 and was ordered to pay restitution to the agencies that administer the programs.
Acting United States Attorney Richard D. Westphal made the announcement. The Federal Bureau of Investigation and United States Department of Agriculture – Office of Inspector General investigated the case.
The Department of Justice is remaining vigilant in detecting, investigating, and prosecuting wrongdoing related to the crisis. 
If you think you are a victim of a scam or attempted fraud involving COVID-19 please click the image above for a variety of resources.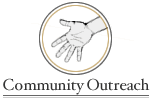 Giving Back to the Community through a variety of venues & initiatives.
Victims of crime may experience feelings of confusion, frustration, fear and anger. The United States Attorneys Office for the Southern District of Iowa Victim/Witness Unit is dedicated to making sure that victims of federal crimes and their family members are treated with compassion, fairness and respect.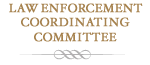 Training and seminars for Federal, State, and Local Law Enforcement Agencies.
Help us combat the proliferation of sexual exploitation crimes against children.