ALBUQUERQUE, N.M. – Aaron Leon Happy, 40, of Shiprock, New Mexico, was arraigned in federal court on July 8 on an indictment charging him with possession of child pornography, distribution of child pornography, and transfer of obscene materials to minors.
            According to the indictment and other court records, Happy allegedly committed these offenses while employed as a Health Aide with the Central Consolidated School District in Newcomb, New Mexico.  On Dec. 15, 2020, the FBI executed a search warrant on Happy's person, office, and residence. Investigators allegedly found child pornography on one of Happy's cellular telephones. The investigation revealed that Happy allegedly distributed adult pornography to a student at the middle school and child pornography to another individual using the Facebook messenger application.   
            An indictment is only an allegation. A defendant is presumed innocent unless and until proven guilty. If convicted, Happy faces up to life in prison. 
            The Farmington Resident Agency of the FBI investigated this case with assistance from the FBI Albuquerque's Child Exploitation and Human Trafficking Task Force, the FBI Gallup Resident Agency, the FBI Denver – Durango Resident Agency, the San Juan County (New Mexico) Sheriff's Office, the Cortez (Colorado) Police Department and the Montezuma County (Colorado) Sheriff's Office. Assistant U.S. Attorney Thomas J. Aliberti is prosecuting the case.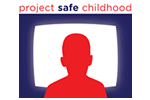 Help us combat the proliferation of sexual exploitation crimes against children.

 

Making sure that victims of federal crimes are treated with compassion, fairness and respect.