ST. LOUIS – United States District Court Judge Stephen N. Limbaugh, Jr. accepted a plea of guilty from Edward Wingo, Jr., on today's date, for the crime of being a felon in possession of a firearm.  Immediately after the guilty plea, Wingo, a 46-year-old St. Louis resident, was sentenced to a 37-month term of imprisonment.
On August 19, 2019, a St. Louis County police officer drove by a residence in the 4300 block of Melba.  The officer spotted Wingo in a parked truck in the driveway of the residence.  The officer was aware that Wingo was wanted for an unrelated criminal incident.  The officer requested the assistance of the St. Louis County Police Department's Special Response Unit's fugitive apprehension team.  Wingo was arrested for the unrelated criminal incident.  As a result of the arrest, officers seized a .380 caliber, semi-automatic pistol located inside Wingo's truck.
Prior to August 19, 2019, Wingo was convicted of one or more crimes punishable by a term of imprisonment exceeding one year under the laws of the State of Illinois.    
The St. Louis County Police Department investigated the above firearm case. Assistant United States Attorney Jillian Anderson is handling this matter.
#####

Making sure that victims of federal crimes are treated with compassion, fairness and respect.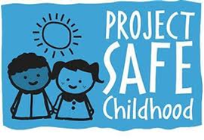 Help us combat the proliferation of sexual exploitation crimes against children.

 

Our nation-wide commitment to reducing gun crime in America.

 
Law Enforcement Officer Safety Program

 
CIVIL RIGHTS

Information

and

Filing a Complaint