CONTACT: Barbara Burns

PHONE: (716) 843-5817

FAX #: (716) 551-3051
BUFFALO, N.Y. – U.S. Attorney James P. Kennedy, Jr. announced today that a federal grand jury has returned an indictment charging Jensen Vasquez, 35, of Jamestown, NY, with escape from custody. The charge carries a maximum penalty of five years in prison.
Assistant U.S. Attorney Brendan T. Cullinane, who is handling the case, stated that according to the indictment, defendant, in 2018, was sentenced to a term of imprisonment of 5 years as a result of his conviction on a federal narcotics charge.  On April 28, 2021, the defendant escaped from the Community Resources for Justice, Lighthouse Buffalo Residential Reentry Center.
The U.S. Marshals Service took Vasquez back into custody on May 21, 2021.
Vasquez was arraigned before U.S. Magistrate Judge Jeremiah J. McCarthy and is being held pending a detention hearing on July 15, 2021.
The indictment is the result of an investigation by the United States Marshals Service, under the direction of Special Agent-in-Charge Charles Salina.
The fact that a defendant has been charged with a crime is merely an accusation and the defendant is presumed innocent until and unless proven guilty.  
# # # #
A message from US Attorney James P. Kennedy for Law Enforcement Appreciation Day
Visit the Federal government's website to help you be safe, secure and responsible online.
https://www.onguardonline.gov/
CASE INFORMATION


Making sure that victims of federal crimes are treated with compassion, fairness and respect.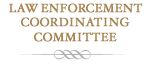 Read about our LECC Program
138 Delaware Ave. – Buffalo, NY 14202