SYRACUSE, NEW YORK – Anthony Lopes, age 29, of Syracuse, New York, pled guilty today to possessing unregistered silencers, announced Acting United States Attorney Antoinette T. Bacon,   John B. DeVito, Special Agent in Charge of the New York Field Division of the United States Bureau of Alcohol, Tobacco, Firearms, and Explosives (ATF), and Chief Kenton Buckner, City of Syracuse Police Department.
As part of his guilty plea, Lopes admitted to selling a total of three silencers on February 10, 2020, and February 13, 2020.  None of the silencers had serial numbers and were not registered to Lopes in the National Firearms Registration and Transfer Record.
Sentencing is scheduled for November 10, 2021, before Chief District Judge Glenn T. Suddaby in Syracuse, New York, at which time Lopes faces up to 10 years in prison, a fine of up to $10,000, and a term of supervised release of up to 3 years.  A defendant's sentence is imposed by a judge based on the particular statute the defendant is charged with violating, the U.S. Sentencing Guidelines, and other factors.
This case was investigated by United States Bureau of Alcohol, Tobacco, Firearms, and Explosives (ATF) and the Syracuse Police Department-Special Investigations Division (SPD-SID), and is being prosecuted by Assistant U.S. Attorney Thomas Sutcliffe.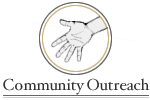 Giving Back to the Community through a variety of venues & initiatives.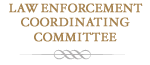 Training and seminars for Federal, State, and Local Law Enforcement Agencies.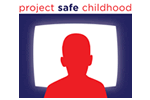 Help us combat the proliferation of sexual exploitation crimes against children.