GRAND RAPIDS, MICHIGAN —United States Attorney Andrew Birge announced today that on July 12, 2021, Ricardo Mercado-Lozano, also known as Heriberto Diaz-Lozano and Eddie Diaz, a citizen of Mexico and resident of Greenwood, Indiana, was sentenced to 292 months in prison by U.S. District Judge Paul L. Maloney for his role as a regional supplier in an eleven-defendant, multistate drug trafficking conspiracy.  Mercado-Lozano was the final defendant sentenced.
          The drug-trafficking conspiracy was led in Michigan by co-defendant Andrew Bravo of Battle Creek.  Bravo's drug-trafficking organization distributed kilograms of cocaine and crystal methamphetamine, and quantities of heroin, fentanyl, ecstasy, and kilograms of marijuana, in and around Battle Creek and Kalamazoo between May 2017 and December 2019.  Bravo pleaded guilty to the drug-trafficking conspiracy on June 4, 2020 and was sentenced to 264 months in prison on October 5, 2020 by Judge Maloney.
          Mercado-Lozano, a self-admitted associate of the Sinaloa cartel, was a regional supplier of kilograms of cocaine and quantities of crystal methamphetamine to Bravo, who further distributed the controlled substances to other individuals in Battle Creek and Kalamazoo.  In addition to supplying Bravo in Battle Creek, Mercado also supplied drug traffickers around Louisville, Kentucky.  On December 17, 2018, investigators stopped a vehicle carrying approximately seven pounds of methamphetamine after leaving Mercado-Lozano's residence in Kentucky.  In 2015, Mercado-Lozano was deported to Mexico following a five-year prison sentence on a felony kidnapping conviction out of Riverside County, California.   
          In announcing the sentence, U.S. Attorney Birge stated, "These convictions and sentences are the result of a long-term, multi-agency investigation into the drug trafficking of Andrew Bravo and his co-conspirators, who distributed cocaine, crystal methamphetamine, heroin, fentanyl, and marijuana, among other controlled substances, into the Battle Creek and Kalamazoo communities for years.  The U.S Attorney's Office is committed to bringing traffickers of dangerous drugs to justice no matter how long it takes.  Our local communities are now safer with these individuals off the streets."
          HSI special agents specialize in conducting long-term multi-national investigations against some of the most sophisticated criminals on the planet," said Homeland Security Investigation's Special Agent in Charge Vance Callender.  "This is now the twelfth individual convicted for participating in a now defunct conspiracy to smuggle drugs from Mexico, through California, to western Michigan." (A twelfth defendant pled guilty to related charges in California and awaits sentencing there.)
          HSI and the Battle Creek Police Department (BCPD) began the investigation into Bravo's drug-trafficking organization in mid-2017, in partnership with the Drug Enforcement Administration (DEA), Internal Revenue Service Criminal Investigation (IRS-CI), Michigan State Police (MSP), Emmett Township Police Department, Kalamazoo Department of Public Safety, St. Joseph Police Department, Calhoun County Sheriff's Department, Indiana State Police, and Kalamazoo County Sheriff's Office.
          "Some of the best work we ever get to do in complex investigations like this one is the work we do jointly with our state and federal partners," said Jim A. Blocker, Chief of Police, City of Battle Creek Police Department.  "Our community is safer, we are better, and jointly we are all grateful on behalf of the many families wrongly impacted by these criminal enterprises."
          "Through collaboration with our federal, state and local enforcement partners, we are making major progress in thwarting the drug cartels in their operations in western Michigan," said DEA Special Agent in Charge Keith Martin. "We will continue to work to ensure that criminals who peddle in these poisons and wreak havoc in our communities will face consequences for their criminal activities."
          In December 2019, during the arrests of the defendants and execution of associated search warrants in this case, federal and state investigators seized quantities of cocaine, fentanyl, heroin, over a kilogram of crystal methamphetamine, over 50 pounds of processed marijuana, over 300 marijuana plants, other controlled substances, three handguns, and over $50,000 in drug proceeds. The eleven defendants, their crimes of convictions, and sentence information are as follows:
          This prosecution, dubbed Operation After Hours, was part of an Organized Crime Drug Enforcement Task Forces (OCDETF) investigation. OCDETF identifies, disrupts, and dismantles the highest-level drug traffickers, money launderers, gangs, and transnational criminal organizations that threaten the United States by using a prosecutor-led, intelligence-driven, multi-agency approach that leverages the strengths of federal, state, and local law enforcement agencies against criminal networks. Additional information about the OCDETF Program can be found at https://www.justice.gov/OCDETF.
          This case was prosecuted by Assistant United States Attorneys Daniel T. McGraw and Vito S. Solitro.
###
The Latest on the Conspiracy to Kidnap the Governor

 
Heroin and Opioid Awareness

 
Project Safe Neighborhoods

 

Making sure that victims of federal crimes are treated with compassion, fairness and respect.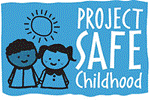 Project Safe Childhood
Giving Back to the Community through a variety of venues & initiatives.