LAREDO, Texas – A 40-year-old Laredo man has entered a guilty plea to conspiracy to possess with intent to distribute meth, announced Acting U.S. Attorney Jennifer B. Lowery.
Between Oct. 10-26, 2016, Jesus Gabriel Vara-Perez conspired with others to deliver fire extinguishers containing approximately 24 kilograms of meth to Atlanta, Georgia. He also admitted he received $8,000 for his participation in the meth transportation.
He was arrested in Laredo Sept. 23, 2020, at which time he was in possession of more fire extinguishers containing an additional 17 kilograms of meth.
The drugs had a combined estimated street value of more than $320,000.
U.S. District Judge Marina Garcia Marmolejo will impose sentencing at a later date yet to be determined. At that time, Vara-Perez faces up to life in prison and a possible $10 million maximum fine. He was taken into custody pending that hearing. 
The Drug Enforcement Administration conducted the investigation. Assistant U.S. Attorney José Angel Moreno is prosecuting the case.

Civil Rights Enforcement

 

We are currently accepting applications for Law Student Interns. Click for more info.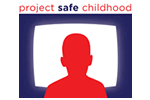 Help us combat the proliferation of sexual exploitation crimes against children.