BOISE – Charles R. Jorgensen, 43, of Boise, was sentenced to 140 months in federal prison for possession with intent to distribute methamphetamine and possession of a firearm in furtherance of a drug trafficking crime, Acting U.S. Attorney Rafael M. Gonzalez, Jr. announced today. Chief U.S. District Judge David C. Nye also ordered Jorgensen to serve five years of supervised release following his prison sentence.
According to court records, Jorgensen was arrested at a residence in Boise during a probation search. He was found to be in possession of a backpack that contained 333.4 grams of methamphetamine, 2.38 grams of heroin, two 9mm pistols, 39 rounds of ammunition, and $20,485. Jorgensen was interviewed after his arrest and admitted that he intended to distribute the methamphetamine to others, the $20,485 was proceeds from his prior drug sales, and that he knew he was prohibited from possessing the firearms. Jorgensen pleaded guilty to the charges on March 11, 2020.
Jorgensen has previously been arrested 39 times and convicted of offenses including aggravated assault, domestic battery, possession of a controlled substance, grand theft, and eluding a police officer. At the time of this offense, Jorgensen was on out on parole for two separate offenses: grand theft and possession of a controlled substance.
Acting U.S. Attorney Gonzalez credited the cooperative efforts of the Drug Enforcement Administration, Bureau of Alcohol, Tobacco, Firearms and Explosives, Boise Police Department, Ada County Sheriff's Office, and Idaho Department of Correction, which led to charges.
###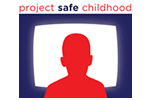 Project Safe Childhood (PSC) is a Department of Justice initiative launched in 2006.

 
Project Safe Neighborhoods (PSN) is a collaborative effort by federal, state, and local law enforcement agencies, prosecutors, and communities to prevent and deter gun violence.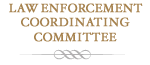 Training and seminars for Federal, State, and Local Law Enforcement Agencies.

 

Making sure that victims of federal crimes are treated with compassion, fairness and respect.

 
Let us know what you think...