PITTSBURGH – A resident of Duquesne, Pennsylvania, has been arrested in West Mifflin on charges of illegal possession of a firearm, Acting United States Attorney Stephen R. Kaufman announced today.
The criminal complaint named Keyjuan King, 22, of Duquesne, as the sole defendant.
According to the complaint and supporting affidavit, detectives observed Mr. King walking hastily through a parking lot and quickly approaching an occupied vehicle in the street. Detectives saw that Mr. King has a firearm visible in the front pocket of his shorts and was clutching the handle of the un-holstered firearm. Fearing that Mr. King would potentially harm the individuals inside the vehicle, detectives approached him on foot and asked him to show his hands. When Mr. King noticed the detectives, he turned and fled on foot. While Mr. King was fleeing, he removed the firearm from his shorts and ran toward the wood-line behind a building. He rounded the corner behind the building and was out of detectives' sight for a brief period of time. Shortly afterwards, detectives were able to place Mr. King in custody. A K9 then searched and found a fully loaded firearm in the hillside, wood-line area in the vicinity of Mr. King when he was not in the detectives' sight. Mr. King is a convicted felon, so it is a violation of federal law for him to possess a firearm.
The law provides for a maximum total sentence of 10 years in prison, a fine of $250,000, or both, if Mr. King is convicted. Under the Federal Sentencing Guidelines, the actual sentence imposed would be based upon the seriousness of the offenses and the prior criminal history, if any, of the defendant. Mr. King is being detained pending a detention hearing.
Assistant United States Attorney Ira M. Karoll is prosecuting this case on behalf of the government.
The Allegheny County Police Department is conducting the investigation, leading to the arrest of Mr. King.
A criminal complaint is an accusation. A defendant is presumed innocent unless and until proven guilty.
This case is part of Project Safe Neighborhoods (PSN), the centerpiece of the Department of Justice's violent crime reduction efforts. PSN is an evidence-based program proven to be effective at reducing violent crime. Through PSN, a broad spectrum of stakeholders work together to identify the most pressing violent crime problems in the community and develop comprehensive solutions to address them. As part of this strategy, PSN focuses enforcement efforts on the most violent offenders and partners with locally based prevention and reentry programs for lasting reductions in crime.

Learn about victim notification and rights, witness information, and helpful resources.

 

Law enforcement agencies and community partners help us reduce crime.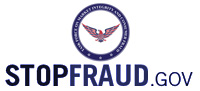 Protect yourself from fraud, and report suspected cases of financial fraud to local law enforcement.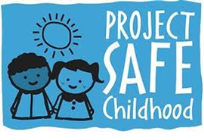 Help us combat the proliferation of sexual exploitation crimes against children.