ANCHORAGE – A federal jury in Anchorage has convicted a Philippine national for possessing more than 1,000 doses of pure methamphetamine and a Glock 19 semiautomatic pistol.
According to court documents and evidence presented at trial, Anchorage Police Department (APD) officers were dispatched to a possible homicide in the early morning of August 25, 2018. Looking for possible witnesses in the area, they encountered Markanthony Sapalasan, 38, of Anchorage, who was carrying a backpack. During their conversation with Sapalasan, the officers noticed a pistol in his pants pocket. The officers removed the pistol and transported Sapalasan to APD to speak with detectives about the homicide. Sapalasan's backpack and gun remained with the initial responding officer. At the end of his shift, the officer conducted the required inventory search of Sapalasan's backpack prior to placing it into evidence for safekeeping. During this inventory search, the officer found a plastic shopping bag with multiple smaller bags containing methamphetamine. He applied for a search warrant to search the backpack. The search uncovered more than 124.5 grams of actual methamphetamine, which has a street value of nearly $12,000. They also found a scale, a drug ledger, multiple plastic baggies, a phone, two SIM cards, 9mm ammunition, and two pistol magazines. A forensic extraction of Sapalasan's phone revealed hundreds of text messages coordinating sales of methamphetamine and heroin. Sapalasan was subsequently indicted on October 17, 2018, for possession with intent to distribute methamphetamine and possession of a firearm in support of a drug trafficking crime.
"Methamphetamine continues to negatively impact the citizens of Anchorage and across Alaska. The conviction of Markanthony Sapalasan is another step forward in ridding the streets of individuals who sell this destructive drug and ruin so many Alaskan lives," said Acting U.S. Attorney Bryan Wilson, District of Alaska.
"Individuals such as Sapalasan and the narcotics that he sold detrimentally affects the safety of our communities," said ATF Seattle Field Division Special Agent in Charge Jonathan T. McPherson.  "Added to this, the use of a firearm in the furtherance of a drug crime exponentially increases the dangers to all Alaskans.  Hopefully this conviction will send a message to others that actions such as this will not be tolerated." 
Chief U.S. District Judge Timothy Burgess, who presided over the trial, ordered that Sapalasan be detained pending sentencing. He faces a mandatory minimum penalty of 15 years in prison, and a maximum sentence of life imprisonment. A federal district court judge will determine any sentence after considering the U.S. Sentencing guidelines and other statutory factors.
The Bureau of Alcohol, Tobacco, Firearms and Explosives (ATF) investigated the case, with the assistance of the Anchorage Police Department and the State of Alaska Scientific Crime Detection Laboratory.
Assistant U.S. Attorneys James Klugman and Karen Vandergaw prosecuted the case.
This case is part of Project Safe Neighborhoods (PSN), the centerpiece of the Department of Justice's violent crime reduction efforts.  PSN is an evidence-based program proven to be effective at reducing violent crime.  Through PSN, a broad spectrum of stakeholders work together to identify the most pressing violent crime problems in the community and develop comprehensive solutions to address them.  As part of this strategy, PSN focuses enforcement efforts on the most violent offenders and partners with locally based prevention and reentry programs for lasting reductions in crime. 
###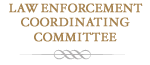 Training and seminars for Federal, State, and Local Law Enforcement Agencies.

 
Help us combat the proliferation of sexual exploitation crimes against children.