NASHVILLE – A federal grand jury in Nashville on Monday handed down a 60-count, second superseding indictment, charging nine members of the MS-13 gang with a racketeering conspiracy which includes allegations of seven murders, kidnappings, numerous assaults, robberies and large scale drug distribution.
Acting U.S. Attorney Mary Jane Stewart made the announcement at a morning press conference, joined by Assistant Attorney General of the Department of Justice Criminal Division, Kenneth A. Polite, Jr.; Metropolitan Nashville Police Chief John Drake; ATF special Agent in Charge Mickey French; Deputy Special Agent in Charge of Homeland Security Investigations Nicholas Nelson; Assistant Special Agent in Charge of DEA Brett Pritts; United States Marshal Denny King; and Director David Rausch of the Tennessee Bureau of Investigation. 
Those charged in the indictment are:  Carlos Ochoa-Martinez, 31, aka "El Serio," Jason Sandoval, 35, aka "Bin Laden," Jorge Flores, 29, aka "Peluche," Kevin Tidwell, 28, aka "Miklo," all of Nashville; Jose Pineda-Caceres, 22, aka "Demente," Franklin Hernandez, 22, aka "Happy," and Luis Colindres, 24, aka "Listo," all of Honduras; Gerson Serrano-Ramirez, 34, aka "Frijole," of El Salvador and Juan Melendez," aka "Shaggy," of Lebanon, Tennessee. 
The indictment describes the organizational structure of MS-13 and the gang's sub-unit, operating in Nashville since at least 2014, specifically the Thompson Place Los Salvatrucha clique.  The purpose of the MS-13 enterprise includes preserving and protecting the power, territory, reputation and profits of the enterprise through the use of intimidation and violence, including murder and promoting the enterprise through acts of murder, extortion, drug trafficking and other criminal activities. 
To generate income, MS-13 Gang members engage in illegal activities under the protection of the enterprise, including drug trafficking, robbery, extortion, and other crimes.  They will often steal and used stolen vehicles to carry out these illegal activities.  Funds generated by the illegal activity provide financial support to gang leaders, members and associates, including individuals incarcerated in the United States and in El Salvador.
Cooperation with law enforcement is strictly prohibited under MS-13's rules.  It is well understood within the gang that anyone who assists authorities will be punished with death, and the gang honors those who have killed police informants.
In addition to numerous acts of drug distribution and firearms offenses, the indictment alleges that one or more MS-13 Gang members conspired with other MS-13 Gang members and committed the following acts of violence:
All defendants are in federal custody and if convicted, face decades of incarceration, including up to life in prison. 
This Organized Crime & Drug Enforcement Task Force investigation is being conducted by the Bureau of Alcohol, Tobacco, Firearms & Explosives; Homeland Security Investigations; the Drug Enforcement Administration; the U.S. Marshals Service; The Tennessee Bureau of Investigation; and the Metropolitan Nashville Police Department.  Assistant U.S. Attorney Ahmed Safeeullah and Trial Attorney Matthew Hoff of the Criminal Division's Organized Crime & Gang Section are prosecuting this case. 
An indictment is merely an accusation.  All defendants are presumed innocent until proven guilty in a court of law.
# # # # #
Learn about the true impacts of prescription opioid misuse and heroin use.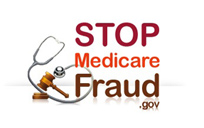 The U.S. Department of Health and Human Services (HHS) and U.S. Department of Justice (DOJ) are working together to help eliminate fraud and investigate fraudulent Medicare and Medicaid operators who are cheating the system.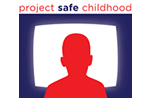 Help us combat the proliferation of sexual exploitation crimes against children.

 

Our nation-wide commitment to reducing gun crime in America.