PITTSBURGH – At the conclusion of a bench trial, Deon Blair was convicted of distributing fentanyl and butyryl fentanyl resulting in the death of a Pittsburgh resident as well as additional drug trafficking and firearm crimes, Acting United States Attorney Stephen R. Kaufman announced today.
Blair, age 28, formerly of Dinwiddie Street, Pittsburgh, Pennsylvania, was tried before Senior United States District Judge David S. Cercone in Pittsburgh, Pennsylvania. Blair was convicted of all six counts for which he was charged. The six counts charged the following crimes that occurred in January and February 2017: (1) distribution of fentanyl and butyryl fentanyl resulting in death, (2) distribution of heroin, (3) distribution of fentanyl and butyryl fentanyl, (4) conspiracy to distribute fentanyl, butyryl fentanyl, and heroin, (5) possession of a firearm in furtherance of a drug trafficking crime, and (6) possession of a firearm by a convicted felon.
Judge Cercone scheduled sentencing for Dec. 2, 2021, at 11:00 a.m. The law provides for a minimum sentence of life in prison as a result of the drug distribution death Blair caused combined with his prior drug trafficking convictions. The law also provides for a fine of up to $8,500,000.
Assistant United States Attorney Craig W. Haller prosecuted this case on behalf of the United States.
The Pittsburgh Bureau of Police, the Federal Bureau of Alcohol, Tobacco, Firearms, and Explosives, the Pennsylvania Board of Probation and Parole, and the Allegheny County Medical Examiner's Office conducted the investigation that led to the convictions in this case.

Learn about victim notification and rights, witness information, and helpful resources.

 

Law enforcement agencies and community partners help us reduce crime.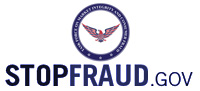 Protect yourself from fraud, and report suspected cases of financial fraud to local law enforcement.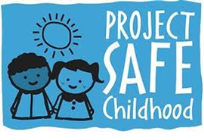 Help us combat the proliferation of sexual exploitation crimes against children.