An Arizona man was sentenced Wednesday in federal court for taking part in a methamphetamine and heroin drug conspiracy, announced Acting U.S. Attorney Clint Johnson.
Anthony Ward Irving pleaded guilty to drug conspiracy on Nov. 25, 2020, and today was sentenced to 5 years in federal prison by U.S. District Judge Claire V. Eagan. Following his prison sentence, Irving will serve 5 years on supervised release.
In his written plea agreement, Irving admitted to conspiring with Tymalk Love, Casey Eastwood, and others to distribute and to possess with intent to distribute 500 grams or more of methamphetamine from January 2018 to February 2019. He further admitted to possessing with the intent to distribute heroin.
Irving acted as a "broker" for the transfer of the drugs between bulk distributors in Arizona and Love and his associates in Oklahoma and elsewhere. Irving admitted that he and his coconspirators coordinated drug deals using cell phones, drug couriers, and electronic transfers of cash. Irving received monetary compensation for his participation in the drug conspiracy.
In December, Eastwood also pleaded guilty to drug conspiracy. Love, who led the conspiracy while incarcerated in the Oklahoma Department of Corrections, pleaded guilty in June to drug conspiracy and possession of a firearm in furtherance of a drug trafficking crime.
The Oklahoma Bureau of Narcotics and Dangerous Drugs, U.S. Immigration and Customs Enforcement's Homeland Security Investigations, U.S. Customs and Border Protection, and Tulsa County Sheriff's Office are the investigative agencies. Assistant U.S. Attorneys Thomas E. Duncombe and Kevin C. Leitch prosecuted the case.

Making sure that victims of federal crimes are treated with compassion, fairness and respect.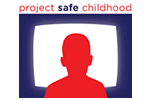 Help us combat the proliferation of sexual exploitation crimes against children.