Assistant U. S. Attorneys Michael A. Deshong, Daniel C. Silva, and Carl Brooker (619) 546-9290
NEWS RELEASE SUMMARY—July 29, 2021
SAN DIEGO—GPOMCT Grupo Empresarial S.A. de C.V., an international, Mexico-based wholesale currency dealer and currency exchange business, pleaded guilty in federal court today to unlawfully operating in the United States. Through its subsidiaries, GPOMCT controls more than 40 locations in Mexico that handle an average of over $1 million in U.S. currency daily.
Special Agents from Homeland Security Investigations (HSI) led the investigation into hundreds of transactions that involved GPOMCT importing large volumes of U.S. dollars into the United States between 2019 and 2021. Agents from Federal Deposit Insurance Corporation Office of Inspector General assisted HSI in its investigation.
As admitted in the plea agreement entered today before U.S. Magistrate Judge Michael S. Berg, GPOMCT imported shipments of currency from Mexico into the United States for the purposes of selling Mexican pesos to a currency exchange located in San Ysidro, California, identified only as "MSB 1" in the plea agreement. Between September 2019 and September 2020, GPOMCT imported approximately 195 shipments of currency—each worth between $90,000 and $100,000 in U.S. dollars—and delivered them to MSB 1 in San Ysidro. GPOMCT used the services of an armored car company to collect currency from MSB 1 as payment and deliver it to a third-party intermediary in Miami, Florida.
By offering a variety of services as a wholesale currency dealer, GPOMCT admitted that it operated as an unlicensed money transmitting business in the United States and agreed to criminally forfeit $1.1 million as property involved in its unlawful operations. By failing to register as a money transmitting business, GPOMCT did not file currency and transactional reports with the Department of the Treasury, as required by the Bank Secrecy Act, nor did it subject itself to inspection by the Department of Treasury for compliance with these financial laws and regulations.
Acting U.S. Attorney Randy S. Grossman said, "Financial laws and regulations are not a suggestion. They are significant tools to combat international money laundering, tax evasion, and other crimes. Financial institutions that operate in the United States of America should learn from the crimes committed by GPOMCT. This office will continue to demand the highest level of compliance from financial institutions in the Southern District of California." Grossman praised prosecutors Michael Deshong, Daniel Silva, and Carl Brooker as well as agents from Homeland Security Investigations and Federal Deposit Insurance Corporation for their excellent work on this case.
During the course of the investigation, agents also learned that GPOMCT used the services of an armored car company—and the armored car company's Mexican affiliate—to import U.S. dollars into the United States and deliver them to third parties around the United States on hundreds of occasions between January 2019 and February 2021. These third parties would convert the U.S. dollars to Mexican pesos and electronically transmit the funds back to GPOMCT in Mexico, thereby completing the wholesale currency cycle.
GPOMCT has since registered as a money services business, or MSB, and acknowledged that it is now expected to comply with all U.S. statutes and regulations, including anti-money laundering requirements.  
Cardell T. Morant, Special Agent in Charge for Homeland Security Investigations, San Diego, stated, "HSI is committed to protecting the integrity of the U.S. financial system by holding Money Service Businesses  accountable for the registration and reporting requirements necessary to ensure transparency. Companies or individuals that import, transport, or transfer large amounts of currency without complying with reporting requirements create opportunities for criminal organizations to introduce their profits into the financial system without scrutiny. This guilty plea should send a strong signal to MSBs to remain vigilant in their anti-money laundering duties."
"This guilty plea holds GPOMCT responsible for failing to comply with requirements established under anti-money laundering laws," said Special Agent in Charge Jeffrey D. Pittano of the Federal Deposit Insurance Corporation Office of Inspector General (FDIC OIG). "The FDIC OIG is committed to working with our law enforcement partners to investigate those who fail to adhere to laws and regulations that are designed to detect and prevent financial crimes."
Sentencing is scheduled to occur on October 15, 2021 before U.S. District Judge Janis L. Sammartino.
DEFENDANTS                                             Case Number 21cr2120-JLS                            
GPOMCT Grupo Empresarial S.A. de C.V.
SUMMARY OF CHARGES
Operating an Unlicensed Money Transmitting Business—Title 18, U.S.C., Section 1960
Criminal Forfeiture—Title 18, U.S.C., Section 982
Maximum penalty: $500,000 fine or twice the gross gain or loss from the offense, whichever is greater; criminal forfeiture
AGENCY
Homeland Security Investigations
Federal Deposit Insurance Corporation
Learn about victim notification and rights, witness information, and helpful resources.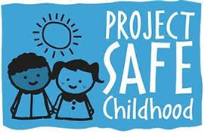 Help us combat the proliferation of sexual exploitation crimes against children.