SYRACUSE, NEW YORK – Michael Bartusek, age 52, of Fairport, New York, was sentenced today to two years in prison for wire fraud, money laundering, and filing a false tax return. The announcement was made by Acting United States Attorney Antoinette T. Bacon of the Northern District of New York; United States Attorney James P. Kennedy, Jr. of the Western District of New York; Janeen DiGuiseppi, Special Agent in Charge of the Albany Field Office of the Federal Bureau of Investigation (FBI); Acting Inspector in Charge Joshua McCallister, Boston Division, United States Postal Inspection Service (USPIS); and Thomas Fattorusso, Acting Special Agent in Charge, New York Field Office, Internal Revenue Service – Criminal Investigation (IRS-CI).
As part of his previously entered guilty plea, Bartusek admitted that from the summer of 2015 through the end of 2016, he defrauded his employer of approximately $776,000, which he used to invest in a high-risk scheme to purchase and sell diamonds from overseas, hoping to profit personally from their sale and return the money he stole from his employer before his fraud was discovered. Instead, the diamond investment failed, and the money was lost.
Bartusek also admitted that, as part of his diamond scheme, he and two others solicited investments for a company called Integra Diamonds by making materially false and fraudulent representations in an effort to recover investment funds that had been lost, including the money Bartusek stole from his employer. In addition to the fraud and money laundering, Bartusek filed false tax returns for tax year 2015 and underreported his total income that tax year by approximately $123,000, and underreported his total income for the 2016 tax year by approximately $46,000.
Senior United States District Judge Thomas J. McAvoy also sentenced Bartusek to a 3-year term of supervised release to begin following his term of imprisonment and to pay restitution to his victims totaling $973,922.
This case was investigated by the FBI, United States Postal Inspection Service, and IRS-CI. The case was prosecuted by Assistant U.S. Attorneys Michael D. Gadarian and Nicolas Commandeur of the Northern District of New York, and Assistant U.S. Attorney Charles Kruly of the Western District of New York.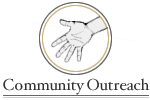 Giving Back to the Community through a variety of venues & initiatives.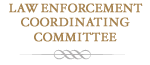 Training and seminars for Federal, State, and Local Law Enforcement Agencies.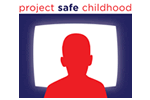 Help us combat the proliferation of sexual exploitation crimes against children.