SAVANNAH, GA:  A Savannah tire store owner faces decades in federal prison after a U.S. District Court jury found him guilty of distributing methamphetamine.
Reginald Anderson, a/k/a "Red," 49, of Savannah, awaits sentencing after being found guilty on three counts of Distribution of Methamphetamine, said U.S. Acting Attorney David H. Estes. Anderson faces a possible statutory sentence of up to thirty years in prison, along with substantial financial penalties and a period of supervised release upon completion of any prison sentence.
There is no parole in the federal system.
"Meth is deadly and highly addictive, and its corrosive effects are devastating to our communities," said Acting U.S. Attorney Estes. "'Red' Anderson sold tires out of the front of his store and drugs from the back. That doesn't make him a legitimate businessman; that makes him a drug dealer."
As described in court documents and testimony, Anderson was the owner of Anderson's Tire Shop, and was indicted in November 2019 after he sold methamphetamine on multiple occasions to informants for the U.S. Drug Enforcement Administration in June 2018. Testimony was delivered in which Anderson had propositioned at least one person for sexual favors in exchange for narcotics, and that the methamphetamine that he was selling at the time was nearly 100 percent pure. A jury convicted him on all counts after a two-day trial in federal court.
"The success of this investigation was possible because of unified law enforcement cooperation," said the Special Agent in Charge of the DEA Atlanta Field Division Robert J. Murphy. "As a result of a trial verdict, this methamphetamine trafficker was found guilty on all counts and will now spend well-deserved time in prison."
"The Postal Inspection Service, along with our local, state, and federal partners, will continue to pursue individuals that abuse the Postal Service for their illegal drug enterprise and this verdict is a testament of the diligent investigative work performed by Postal Inspectors," said Joseph W. Cronin, Inspector in Charge of the Miami Division for the U.S. Postal Inspection Service.
The case was investigated by the U.S. Drug Enforcement Administration and the U.S. Postal Inspection Service, and prosecuted for the United States by Assistant U.S. Attorney Joshua S. Bearden and Special Assistant U.S. Attorney Darron J. Hubbard.
If you have knowledge of fraud, waste, abuse, or allegations of mismanagement involving disaster relief operations, contact the National Center for Disaster Fraud toll free at: (866) 720-5721 or e-mail at: disaster@leo.gov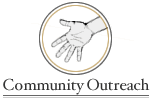 Giving Back to the Community through a variety of venues and initiatives.

 
Making sure that victims of federal crimes are treated with compassion, fairness and respect.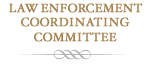 Training and seminars for Federal, State, and Local Law Enforcement Agencies.