Acting United States Attorney Ellison C. Travis announced that U.S. District Judge John W. deGravelles sentenced Edward Thompson, age 35, of Baton Rouge, Louisiana, to 78 months in federal prison following his conviction for possession of a firearm by a felon.  The Court further sentenced Thompson three years of supervised release following his term of imprisonment and ordered that the firearm involved be forfeited.  
According to admissions made as part of his guilty plea, on January 4, 2020, the Baton Rouge Police Department was dispatched to the 3200 block of Fairfields Avenue in Baton Rouge, in response to an accident involving one vehicle that had run off the road and sideswiped a utility pole before coming to a stop.  Upon arrival, officers found the driver, later determined to be Thompson, asleep at the wheel.  The vehicle was still in contact with the utility pole and Thompson was the driver and sole occupant of the vehicle.
Officers approached the vehicle and detected the smell of marijuana.  While questioning Thompson, officers observed a gun in between the driver's seat and driver's side door, as well as a clear baggie with a green leafy substance in the handle compartment of the driver's side door.  Officers retrieved the firearm, which was identified as a Smith & Wesson, model SD40, .40 caliber semi-automatic pistol. 
Thompson was identified as a convicted felon.  He admitted to possessing the firearm and said he needed it because of where he lives.  After being taken into custody, officers located a clear baggie containing a white crystal, powdery substance in the pocket of Thompson's pants, which Thompson stated was crystal methamphetamine.  Officers also retrieved a clear baggie containing a white powdery substance and another with a rock like substance.  Thompson told officers the baggies contained crack cocaine.
Prior to possessing the firearm, Thompson had four prior felony convictions, all in East Baton Rouge Parish: in November 2004, for possession of cocaine; in August 2005, for simple robbery and illegal use of a weapon; in February 2016, for aggravated flight from an officer and possession of Schedule II methamphetamine; and in March 2017, for possession of cocaine.
Acting U.S. Attorney Travis stated, "Keeping guns out of the hands of prohibited persons is one of my office's top priorities.  I commend our dedicated law enforcement personnel from BRPD and ATF and our prosecution team for their outstanding efforts to take a dangerous repeat offender off the streets of Baton Rouge." 
"The sentence imposed today sends a message to repeat offenders who illegally possess firearms that they will be held accountable for their crimes," said ATF New Orleans Field Division Special Agent in Charge Kurt Thielhorn.  "The collaborative effort of federal and local law enforcement of keeping our neighborhoods and communities safe is a top priority for ATF." 
This matter was investigated by the Bureau of Alcohol, Tobacco, Firearms and Explosives, with critical assistance from the Baton Rouge Police Department.  The case was prosecuted by Assistant United States Attorney Kristen L. Craig. 
Unemployment Insurance Fraud Consumer Protection Guide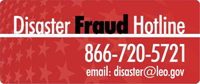 If you have knowledge of fraud, waste, abuse, or allegations of mismanagement involving disaster relief operations, contact the National Center for Disaster Fraud toll free at: (866) 720-5721 or e-mail at: disaster@leo.gov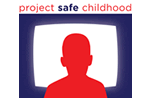 Help us combat the proliferation of sexual exploitation crimes against children.

 
Giving Back to the Community through a variety of venues & initiatives.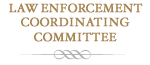 Training and seminars for Federal, State, and Local Law Enforcement Agencies.