AUGUSTA, GA:  A Georgia man has been sentenced in federal court in connection with a dog-fighting ring broken up in 2018 in Dodge County.
Benjaman Shinhoster III, a/k/a "Benji," 41, of Louisville, Ga., was sentenced to 30 months in prison after pleading guilty to Sponsoring and Exhibiting a Dog in an Animal Fighting Venture, said Acting U.S. Attorney David H. Estes. U.S. District Court Judge Dudley H. Bowen Jr. also ordered Shinhoster to pay a fine of $2,500 and to serve three years of supervised release after completion of his prison sentence.
There is no parole in the federal system.
"It is appalling that anyone could find 'entertainment' from forcing animals into bloody and often fatal fights," said Acting U.S. Attorney Estes. "We're grateful to our alert law enforcement partners for shutting down this dogfighting operation, and Benji Shinhoster and his co-defendants are being held accountable."
Shinhoster had been on pre-sentencing supervised release after pleading guilty in the case, but his bond was revoked after he was discovered to have been attempting to sell several dogs.
"The gall of this defendant to continue as a proprietor of death while on bond is unnerving," said Jason Williams, Special Agent in Charge, U.S. Department of Agriculture-Office of Inspector General.  "This prosecution should serve as notice that our agency in conjunction with our federal partners will be unrelenting in our pursuit for justice for these mild defenseless creatures bred and trained for this malicious pastime."  
The lead defendant in the investigation, James Lampkin, a/k/a "Pookie," 46, of Eastman, Ga., awaits sentencing after pleading guilty in U.S. District Court to Conspiracy to Violate the Animal Welfare Act, while co-defendants Deveon Hood, 34, of Tennille, Ga.; Andre Archer, 23, of Sandersville, Ga.; Xavier Simmons, 34, of Sandersville, Ga.; and Joe Ford, 33, of Elgin, S.C., await sentencing in federal court after pleading guilty to related felony charges. Dwight McDuffie, 44, of Eastman, Ga., is serving two years of probation after pleading guilty to a misdemeanor charge in the case.
In March 2018, Georgia State Patrol troopers and Georgia Department of Natural Resources game wardens conducted traffic stops in Eastman after the Oconee (Georgia) Drug Task Force received reports of a dogfighting operation at Lampkin's property. During those traffic stops, officers discovered a dog in one of the vehicles that appeared to have been injured while fighting. Investigators later seized 63 dogs at Lampkin's residence while serving a search warrant after finding the animals chained in the back yard. Investigators also discovered a disassembled pit where fights were held, and equipment used to train dogs for fighting.
While the Asset Forfeiture Unit of the Southern District of Georgia U.S. Attorney's Office initiated a civil forfeiture action, an animal rescue operation took custody of the dogs.
The case is being investigated by the U.S. Department of Agriculture Office of Inspector General, and prosecuted for the United States by Special Assistant U.S. Attorney Jessica Rock and Assistant U.S. Attorney Alejandro V. Pascual IV.
If you have knowledge of fraud, waste, abuse, or allegations of mismanagement involving disaster relief operations, contact the National Center for Disaster Fraud toll free at: (866) 720-5721 or e-mail at: disaster@leo.gov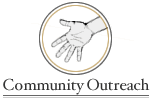 Giving Back to the Community through a variety of venues and initiatives.

 
Making sure that victims of federal crimes are treated with compassion, fairness and respect.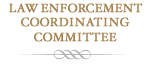 Training and seminars for Federal, State, and Local Law Enforcement Agencies.