ALBUQUERQUE, N.M. – Copey Ferlin Henderson, 27, an enrolled member of the Navajo Nation, was sentenced in federal court on Aug. 2 to twelve years in prison following a conviction for sexually abusing a minor in Indian Country. Henderson pleaded guilty on Nov. 30, 2020.
          According to the plea agreement and other court records, on or about May 16, 2019, Henderson texted the victim and the two met in Ramah, New Mexico, on the Ramah Navajo Nation in Cibola County. After drinking alcohol together, Henderson took the victim to a tent where he was staying near Yucca Village. Henderson admitted to knowingly engaging in a sexual act with the victim, who at the time of the offense was older than 12 but younger than 16.
          Henderson will be required to register as a sex offender and will be subject to supervised release for 15 years upon his release from prison.
          The Ramah Navajo Police Department investigated this case. Assistant U.S. Attorney Novaline D. Wilson prosecuted the case.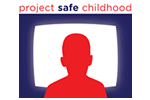 Help us combat the proliferation of sexual exploitation crimes against children.

 

Making sure that victims of federal crimes are treated with compassion, fairness and respect.