Deputy Attorney General Lisa O. Monaco joined Audrey Strauss, the United States Attorney for the Southern District of New York, John B. DeVito, Special Agent in Charge of the New York Field Division of the U.S. Bureau of Alcohol, Tobacco, Firearms and Explosives ("ATF"), and Dermot Shea, Police Commissioner for the City of New York ("NYPD"), for the announcement today of a third superseding indictment charging JAMES THOMAS, a/k/a "Spazz," DUVAUGHN WILSON, a/k/a "Dupree," COURTNEY SCHLOSS, a/k/a "Bway," a/k/a "Balenci," KEN ALEXANDER, a/k/a "Ryu," ARGAM TAJ, a/k/a "Sour," SAMUEL TAJ, a/k/a "Sosa," CHRISTOPHER MACHADO, a/k/a "Chris Elite," HARLIE RAMOS, a/k/a "White Girl," and JAMEL THOMAS, a/k/a "Mel," with conspiracy to commit gun trafficking and gun trafficking, in connection with their involvement in a scheme to illegally transport firearms from Georgia for resale to residents of New York.  THOMAS, WILSON, and SCHLOSS were also charged with interstate travel with intent to engage in gun trafficking.  This case is assigned to United States District Judge Sidney H. Stein.
JAMEL THOMAS and ARGAM TAJ were arrested this morning in SDNY and will be presented before U.S. Magistrate Judge Robert W. Lehrburger later today.  KEN ALEXANDER was arrested this morning in the District of Massachusetts and will be presented before a magistrate judge in Boston later today.  WILSON, SCHLOSS, and JAMES THOMAS were previously charged; SCHLOSS and JAMES THOMAS are currently in custody.  HARLIE RAMOS, SAMUEL TAJ, and CHRISTOPHER MACHADO remain at large.
Manhattan U.S. Attorney Audrey Strauss said: "Today's arrests shut down the alleged gun pipeline of these nine defendants.  These arrests should also send a message to anyone who is thinking about illegally selling guns to New Yorkers or illegally bringing guns to New York: We and our law enforcement partners are watching.  And we will prosecute gun traffickers to the fullest extent of the law." 
ATF Special Agent in Charge John B. DeVito said: "The individuals named in the indictment are alleged to have participated in a trafficking scheme which flooded our New York City Streets with illegal firearms. Combatting firearms trafficking lies at the heart of ATF's strategy to stop violent gun crime.  Exploitation of Crime Gun Intelligence along with effective collaboration with our law enforcement partners will allow us to disrupt and dismantle groups such as this that in turn fuel the violence in our communities.  I would like to thank the New York Police Department for their partnership on this case and the United States Attorney's Office for their leadership."
Police Commissioner Dermot Shea said: "The NYPD continues to work closely with our law enforcement partners to drive down gun violence and stop the trafficking of illegal firearms in New York City. I commend the work of the investigators and prosecutors whose hard work resulted in these arrests, firearms seizures, and indictment."
According to the allegations in the Superseding Indictment unsealed today in Manhattan federal court:[1]
From at least in or around August 2020 up to and including April 2021, the defendants used Georgia resident DUVAUGHN WILSON, a/k/a "Dupree," as a straw purchaser to buy at least 87 firearms from at least six federal firearms licensees ("FFLs") in Georgia.  Over the course of the scheme, during which WILSON completed approximately 30 different transactions, WILSON attested that he was the true purchaser of the firearms, when in fact he was buying the guns on behalf of the defendants, who in turn illegally resold many of the guns to others.
Prior to purchases, the defendants coordinated with WILSON to place orders for specific firearms and pay for the weapons using cash, mobile banking applications, and through wire payments.  When communicating about the firearms, the defendants used coded language, referring to the weapons as "tvs," "knocks," and "situations."  In some instances, the defendants referred to the caliber or model of a firearm by referencing the jersey numbers of famous athletes.
After purchasing the weapons, WILSON transferred the firearms to defendants JAMES THOMAS, a/k/a "Spazz," COURTNEY SCHLOSS, a/k/a "Bway" a/k/a "Balenci," and others who (i) sold some of the guns in Georgia and (ii) transported other firearms, primarily by bus, to New York for resale.  In many instances, the guns were transferred to members of the Brooklyn-based "Blixky Gang" – a group composed primarily of aspiring rappers.  Some of these guns later appeared in music videos filmed by members of the Blixky Gang.  The videos, which include some of the defendants charged today, show Blixky Gang members brandishing loaded firearms and displaying stacks of cash.
On some occasions, law enforcement successfully interdicted firearms being transported by the defendants before they reached New York.  For example, in November 2020, law enforcement in South Carolina stopped a bus in Wellford, South Carolina, from which they seized five firearms, four pistol magazines, a high capacity .40 caliber magazine, and a nine-millimeter drum magazine – all of which were being transported by the defendants in a single backpack.
Law enforcement in New York City seized other firearms purchased in Georgia by WILSON.  On at least two occasions, in the wake of violent crimes, the NYPD seized firearms trafficked to New York as part of this scheme.  As alleged, in February 2021, the NYPD seized a gun that WILSON had bought after a fleeing suspect discharged it at responding officers in the Bronx.  And in April 2021, following a shooting in the Bronx, the NYPD seized another pistol purchased by WILSON.
To date, law enforcement authorities across numerous jurisdictions have recovered a total of 18 firearms purchased by WILSON in the course of the scheme.
A chart containing the names, charges, and maximum and minimum penalties for the defendants is set forth below.  The maximum potential sentences in this case are prescribed by Congress and are provided here for informational purposes only, as any sentencing of the defendants will be determined by the judge.
Ms. Strauss praised the outstanding investigative work of the ATF and the New York City Police Department.  Ms. Strauss thanked Lisa O. Monaco, the Deputy Attorney General of the United States, for the Department of Justice's support and leadership in the area of gun trafficking.  Ms. Strauss also thanked local law enforcement partners as well as those in Georgia, Virginia, Pennsylvania, and South Carolina, including the ATF's Greenville Field Office, Boston Field Division, and Atlanta Field Division; the Manhattan District Attorney's Office; the New York/New Jersey Regional Fugitive Task Force; the Duncan Police Department, Wellford Police Department, and Spartanburg County Sheriff's Office in South Carolina; the Clayton County Sherriff's Office in Georgia; the Rockingham County Sherriff's Office and Virginia State Police in Virginia; the Pennsylvania State Police; the United States Marshals Service; and the United States Attorney's Offices in the Eastern District of New York, the Northern District of Georgia, the District of South Carolina, and the District of Massachusetts.
This case is being handled by the Office's General Crimes Unit.  Assistant United States Attorneys Ashley C. Nicolas and Matthew J. King are in charge of the prosecution.
The charges in the Indictment are merely accusations and the defendants are presumed innocent unless and until proven guilty.
This Office was one of the districts affected by the SolarWinds intrusion.
Please click here for further information.
Public Service Announcement on Sexual Assault in Public Housing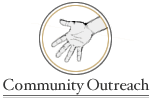 Giving back to the community through a variety of venues & initiatives.

 

Making sure that victims of federal crimes are treated with compassion, fairness and respect.

 
One St. Andrews Plaza – New York, NY 10007