PITTSBURGH _ A resident of California has been sentenced in federal court to five years' probation on his conviction of conspiracy to distribute marijuana, Acting United States Attorney Stephen R. Kaufman announced today.
Senior United States District Judge David S. Cercone imposed the sentence on Ryan Hendrix, age 33, of Santa Barbara, CA.
According to information presented to the court, the Drug Enforcement Administration and other agencies conducted a multi-year investigation of the marijuana trafficking conspiracy of Hendrix and his co-conspirators. From 2012 through 2017, Hendrix and his co-conspirators arranged for marijuana to be supplied from the West Coast and mailed to the Pittsburgh area through the United States Postal Service. Hendrix's co-conspirators would then distribute the marijuana in the Western District of Pennsylvania, primarily on college campuses, such as Indiana University of Pennsylvania.
Prior to imposing sentence, Judge Cercone stated that the sentence was sufficient but not greater than necessary to achieve the goals of sentencing.
Assistant United States Attorney Tonya Sulia Goodman prosecuted this case on behalf of the government.
Acting United States Attorney Kaufman commended the Drug Enforcement Administration, the Internal Revenue Service – Criminal Investigation, the Pittsburgh Bureau of Police, and the Indiana Borough Police for the investigation leading to the successful prosecution of Hendrix.
This prosecution is a result of an Organized Crime Drug Enforcement Task Force (OCDETF) investigation. OCDETF identifies, disrupts, and dismantles high-level drug traffickers, money launderers, gangs, and transnational criminal organizations that threaten communities throughout the United States. OCDETF uses a prosecutor-led, intelligence-driven, multi-agency approach that leverages the strengths of federal, state, and local law enforcement agencies against criminal networks.

Learn about victim notification and rights, witness information, and helpful resources.

 

Law enforcement agencies and community partners help us reduce crime.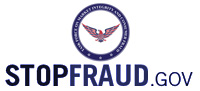 Protect yourself from fraud, and report suspected cases of financial fraud to local law enforcement.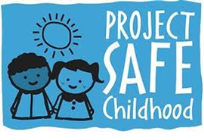 Help us combat the proliferation of sexual exploitation crimes against children.