SAVANNAH, GA:  Two Bryan County men face up to life in prison after another man's fatal fentanyl overdose.
Javarus McKinney, a/k/a "Jody," 32, of Richmond Hill, Ga., is charged with Distribution of Fentanyl Resulting in Death, Possession with Intent to Distribute Fentanyl, and Possession with Intent to Distribute Fentanyl Near a School, said David H. Estes, Acting U.S. Attorney for the Southern District of Georgia. A co-defendant, Darien Cothern, 32, of Richmond Hill, also is charged with Distribution of Fentanyl Resulting in Death. The primary charge carries a possible statutory penalty of up to life in prison, and there is no parole in the federal system.
"Since the start of the pandemic, overdoses and deaths have been rising throughout the country, with an alarming increase in fentanyl-related overdose deaths in the Southern District," said Acting U.S. Attorney Estes. "Our office will continue its diligence in working with our law enforcement partners to find the source of illegal drugs implicated in fatalities."
Richmond Hill Police officers initiated an investigation Aug. 12, 2020, after a male victim was found dead in a residential pool. An autopsy indicated the man died from a fatal dose of fentanyl, and the indictment charges McKinney and Cothern with providing the illegal drugs.
In addition to the criminal charges, McKinney also faces forfeiture of $12,970 seized during the investigation, along with a 2017 Chevrolet Impala.
Criminal indictments contain only charges; defendants are presumed innocent unless and until proven guilty.
The case is being investigated by the U.S. Drug Enforcement Administration, the Chatham-Savannah Counter Narcotics Team, and the Richmond Hill Police Department, and prosecuted for the United States by Assistant U.S. Attorneys Frank M. Pennington and Noah J. Abrams.
If you have knowledge of fraud, waste, abuse, or allegations of mismanagement involving disaster relief operations, contact the National Center for Disaster Fraud toll free at: (866) 720-5721 or e-mail at: disaster@leo.gov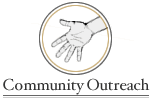 Giving Back to the Community through a variety of venues and initiatives.

 
Making sure that victims of federal crimes are treated with compassion, fairness and respect.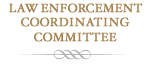 Training and seminars for Federal, State, and Local Law Enforcement Agencies.