A man who distributed a deadly cocktail of opioids was sentenced today to more than 15 years in federal prison.
Julius Gene Irvin, age 30, from Dubuque, Iowa, received the prison term after a March 1, 2021 guilty plea to one count of distribution of controlled substances near a protected location resulting in death.
At the plea hearing, Irvin admitted that he distributed a mixture of heroin, fentanyl, and valeryl fentanyl to another person on May 19, 2019.  Court records reflect that Irvin was a long-time heroin and opioid user, facilitator, and distributor in Dubuque.  He admitted to obtaining at least 60 grams of heroin from Travis Gordon Jones in two months in 2019, much of which he supplied to two individuals.  On each day from May 17 to 19, 2019, Irvin supplied those individuals with heroin on three consecutive days, and each day one of those two individuals suffered an overdose.  It was later determined that the heroin Irvin was supplying them also contained fentanyl and valeryl fentanyl, an illicitly produced substance that has similar effects to fentanyl.  On May 19, 2019, Irvin obtained some heroin laced with fentanyl and valeryl fentanyl for one of his customers.  The customer took some of the substance to a local women's shelter, where she had been staying.  She used the substance, overdosed, and was found dead by shelter staff the next morning. Jones previously pled guilty to conspiring to distribute the same drugs that caused the victim's death, as well as two other deaths.  Jones is awaiting sentencing.
Irvin was sentenced in Cedar Rapids by United States District Court Judge C.J. Williams.  Irvin was sentenced to 183 months' imprisonment.  He was ordered to make $8,325.67 in restitution to the victim.  He must also serve a 6-year term of supervised release after the prison term.  There is no parole in the federal system.
Irvin is being held in the United States Marshal's custody until he can be transported to a federal prison.
The case was investigated by the Dubuque Drug Task Force and the Drug Enforcement Administration and was prosecuted by Assistant United States Attorney Dan Chatham. 
Court file information at https://ecf.iand.uscourts.gov/cgi-bin/login.pl. 
The case file number is 21-CR-1011-CJW-MAR.  The case file number for Jones is 19-CR-1037-CJW-MAR.
Follow us on Twitter @USAO_NDIA.

Making sure that victims of federal crimes are treated with compassion, fairness and respect.

 
Giving Back to the Community through a variety of venues & initiatives.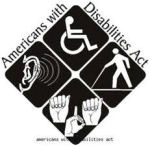 Filing Civil Rights Complaint.