CONTACT: Barbara Burns

PHONE: (716) 843-5817

FAX #: (716) 551-3051
BUFFALO, N.Y. – U.S. Attorney James P. Kennedy, Jr. announced today that Evan Motherwell, 25, of Penfield, PA, formerly of Jamestown NY, pleaded guilty before U.S. District Judge Richard J. Arcara to conspiring to possess with intent to distribute, and distributing, 500 grams or more of methamphetamine. The charge carries a mandatory minim penalty of 10 years in prison, a maximum of life, and a fine of $10,000,000.
Assistant U.S. Attorneys Joshua A. Violanti and Misha A. Coulson, who are handling the case, stated that between September 2018, and January 26, 2019, the defendant conspired with Douglas Beardsley and others, to sell methamphetamine and heroin/fentanyl for profit. Motherwell would go to Beardsely's residence to pick up bundles of heroin and "blacks" (approximately 3.5 grams) of methamphetamine. Beardsley fronted the narcotics to the defendant and when Motherwell failed to pay, Beardsley would get mad and try to fight him. During the conspiracy and afterwards, the defendant utilized Facebook to conduct drug trafficking activities, including communication with co-defendants.
Co-defendants Tracey Wynn, Richard Dean, Daniel Harding, and Justin Cusimano were previously convicted and are awaiting sentencing. Charges remain pending against co-defendants Douglas Beardsley and Angelo Pollino. The fact that a defendant has been charged with a crime is merely an accusation and the defendant is presumed innocent until and unless proven guilty.
The plea is the result of an investigation by the Bureau of Alcohol, Tobacco, Firearms, and Explosives, under the direction of Special Agent-in-Charge John B. DeVito, New York Field Division; the Drug Enforcement Administration, under the direction of Special Agent-in-Charge Ray Donovan, New York Field Division; and the Jamestown Police Department, under the direction of Chief Timothy Jackson.
Sentencing is scheduled for October 12, 2021, at 12:30 p.m. before Judge Arcara.
# # # #
A message from US Attorney James P. Kennedy for Law Enforcement Appreciation Day
Visit the Federal government's website to help you be safe, secure and responsible online.
https://www.onguardonline.gov/
CASE INFORMATION


Making sure that victims of federal crimes are treated with compassion, fairness and respect.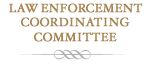 Read about our LECC Program
138 Delaware Ave. – Buffalo, NY 14202