Assistant U. S. Attorney Melanie K. Pierson (619) 546-7976    
NEWS RELEASE SUMMARY – August 10, 2021
SAN DIEGO – Mark Lee Morgan of Santa Ana, California, was sentenced in federal court Friday to 14 days in custody and ordered to pay a fine of $10,000 plus restitution of $1,360 for the cost of disposal of the pesticides, and to perform 120 hours of community service.
In pleading guilty, Morgan admitted that on November 19, 2020, he entered the United States from Mexico with 34 bottles of undeclared Mexican pesticides in his truck (DDVP 500U, containing the active ingredient of dichlorvos).  Morgan owns a feed store in Compton, California, and admitted to agents that he intended to take the products to his store to sell them. Morgan further admitted that he was aware that the pesticide he was smuggling was illegal to import and use in the United States, and that he had smuggled it in on previous occasions.
The pesticide in the formulation smuggled by the defendant is illegal in the United States.  Dichlorvos is lethal if ingested, absorbed through the skin, or inhaled. It is highly toxic to bees and birds, acutely toxic to fish and aquatic invertebrates, and can have chronic and long-lasting effects.
According to sentencing documents, DDVP 500U, the chemical smuggled by the defendant, is commonly found at locations where marijuana is illegally cultivated.  Exposure to these pesticides during eradication efforts has caused law enforcement officers to be hospitalized and has polluted soils and streams and killed wildlife.  Cannabis users are also at risk. In one study, the pesticide transfer rate into the blood stream of a cannabis smoker using a glass pipe was as high at 70 percent.
"The defendant was willing to risk the health of others and the environment for his own commercial profit," said Acting U.S. Attorney Randy Grossman. "The U.S. Attorney's Office is committed to keeping these dangerous chemicals out of the wrong hands."
"These pesticides seized at our border are highly toxic and anyone attempting to smuggle them into the United States is not only committing a very serious crime, but also jeopardizing the health of those who are exposed to it," said Cardell T. Morant, Special Agent in Charge of U.S. Immigration and Customs Enforcement (ICE) Homeland Security Investigations (HSI) San Diego. "HSI and our law enforcement partners will continue to work together to prevent smugglers from illegally importing dangerous substances into this country."
"The defendant's efforts to deceive law enforcement by smuggling these pesticides into the United States put people at risk" said Scot Adair, Special Agent in Charge of the EPA's criminal enforcement program in California. "U.S. EPA and its partner agencies will continue to fight against illegal imports of pesticides that pose a threat to human health and the environment."
DEFENDANT                                               Case Number 21cr0495-TWR                          
Mark Lee Morgan                                           Age: 68                                   Santa Ana, CA
SUMMARY OF CHARGES
Smuggling – Title 18, U.S.C., Section 545
Maximum penalty: Twenty years in prison and $250,000 fine
AGENCIES
Homeland Security Investigations
U.S. Environmental Protection Agency, Criminal Investigation Division
Learn about victim notification and rights, witness information, and helpful resources.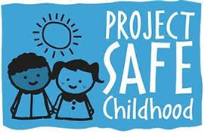 Help us combat the proliferation of sexual exploitation crimes against children.