CONTACT: Barbara Burns

PHONE: (716) 843-5817

FAX #: (716) 551-3051
BUFFALO, N.Y. – U.S. Attorney James P. Kennedy, Jr. announced today that James Terrell, 36, of Buffalo, NY, pleaded guilty before U.S. District Judge John L. Sinatra, Jr. to possession with intent to distribute 500 grams or more of cocaine. The charge carries a mandatory minimum penalty of five years in prison, a maximum of 40 years, and a $5,000,000 fine.
Assistant U.S. Attorney Michael J. Adler, who is handling the case, stated that in the summer of 2019, investigators learned that the defendant was involved in bulk currency money drops. On August 20, 2019, Terrell was observed exchanging a bag. Subsequently, a traffic stop was conducted on the defendant's vehicle, which he was operating. Investigators seized $80,110 and two cellular telephones from inside the center console of the vehicle. On April 9, 2020, Terrell was observed leaving an Earl Place residence with a package, which contained a kilogram of cocaine. 
The complaint is the result of an investigation by Homeland Security Investigations, under the direction of Special Agent-in-Charge Kevin Kelly; the Erie County Sheriff's Office, under the direction of Sheriff Timothy Howard; and the Buffalo Police Department, under the direction of Commissioner Byron Lockwood.
Sentencing is scheduled for December 9, 2021, at 10:00 a.m. before Judge Sinatra.
# # # #
A message from US Attorney James P. Kennedy for Law Enforcement Appreciation Day
Visit the Federal government's website to help you be safe, secure and responsible online.
https://www.onguardonline.gov/
CASE INFORMATION


Making sure that victims of federal crimes are treated with compassion, fairness and respect.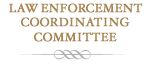 Read about our LECC Program
138 Delaware Ave. – Buffalo, NY 14202