MOBILE, AL – A Foley, Alabama, man was sentenced on August 10, 2021, to 15 years in prison for his participation in a conspiracy to possess with intent to distribute methamphetamine ice and possession of a firearm in connection with a drug trafficking felony.

 

According to court documents, John Heath Carter, 38, distributed large amounts of methamphetamine ice he obtained from various suppliers in Baldwin County, Alabama.    Carter was stopped by the Foley Police Department for a traffic violation and officers found methamphetamine ice, a .38 caliber pistol, and a CS grenade.  The methamphetamine ice was packaged for distribution.  Carter was advised of his Miranda rights and he admitted his participation in the scheme to possess with intent to distribute methamphetamine.
Chief United States District Court Judge Kristi K. Dubose imposed the 15-year sentence, consisting of 10 years on the conspiracy charge and 5 years on the firearm charge.  By operation of federal law, the sentence for the firearm charge must run consecutively to any other sentence of imprisonment.  Chief Judge Dubose further ordered that Carter would also serve eight years on supervised release following his imprisonment.  As conditions of his supervision, Carter will undergo testing and treatment for drug abuse, and he will be subject to a search of his person and premises upon reasonable suspicion.  No fine was imposed but Chief Judge Dubose ordered that Carter pay $200 in special assessments.

 

The case was investigated by the Foley Police Department, the Baldwin County Sheriff's Office, the Baldwin County Drug Task Force, and the FBI's Safe Streets Task Force.  Assistant U.S. Attorney Gloria Bedwell prosecuted the case on behalf of the United States.
CIVIL RIGHTS COMPLAINTS
To file a complaint or ask questions about a civil rights violation, including disability discrimination, or veterans and service members' rights, please contact the Civil Rights Coordinator at 251.441.5845.
Natural Disaster

Fraud Hotline

 
If you believe you have been a victim of fraud from a person or an organization soliciting relief funds on behalf of storm victims or have knowledge of waste, abuse, or allegations of mismanagement involving disaster relief operations, contact the National Center for Disaster Fraud toll free at:

 
(866) 720-5721

 
You can e-mail it to: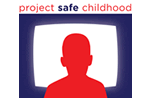 Help us combat the proliferation of sexual exploitation crimes against children.

 

Our nation-wide commitment to reducing gun crime in America.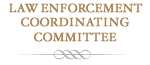 Training and seminars for Federal, State, and Local Law Enforcement Agencies.