ST. LOUIS – On Wednesday, August 12, 2021, United States District Court Judge Henry E. Autrey sentenced Nicholas Franke, 58, of St. Louis, Missouri, to a 24-month term of imprisonment to be followed by a 2-year term of supervised release.  Franke pleaded guilty in May to one count of tax evasion.
Franke, an attorney, operated a solo law practice that generated business revenue. Franke paid himself from those proceeds. Franke filed income tax extension requests for the years 2013-2015, stating zero taxes were due or owed.  Franke knew that those statements were false. Franke then failed to file tax returns for those years. As a result of Franke's actions, he failed to pay more than $300,000 in taxes.
"Franke was a licensed attorney who knew his duty to file an accurate income tax return and pay his fair share of taxes. He knowingly violated the law and admitted to his conduct through his guilty plea. This sentence shows that IRS Criminal Investigation will investigate those individuals who intentionally violate tax laws and work with the United States Attorney's Office to bring these individuals to justice," said Tyler Hatcher, Special Agent in Charge of IRS-Criminal Investigation's St. Louis Field Office following Wednesday's sentencing. 
This case was investigated by the Criminal Investigative Division of the Internal Revenue Service.
#####

Making sure that victims of federal crimes are treated with compassion, fairness and respect.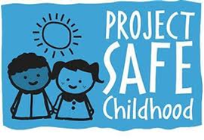 Help us combat the proliferation of sexual exploitation crimes against children.

 

Our nation-wide commitment to reducing gun crime in America.

 
Law Enforcement Officer Safety Program

 
CIVIL RIGHTS

Information

and

Filing a Complaint