ALBUQUERQUE, N.M. – Joe Maldonado, 43, of Albuquerque, was sentenced in federal court on July 29 to 10 years in prison for possession with intent to distribute five grams and more of methamphetamine, and using and carrying a firearm during and in relation to a drug trafficking crime. Maldonado pleaded guilty on Dec. 1, 2020.
          According to the plea agreement and other court records, from May through July of 2017, Maldonado made multiple sales of heroin and methamphetamine to an undercover officer in Farmington, New Mexico. The total amount of drugs Maldonado sold in those transactions was approximately 30 grams of heroin and 139.4 grams of pure methamphetamine. While selling drugs to the undercover officer, Maldonado was carrying a .380-caliber pistol.
          Upon his release from prison, Maldonado will be subject to five years of supervised release.
          Homeland Security Investigations, the U.S. Marshals Service and the Region II Narcotics Task Force investigated this case. The task force includes officers from the Farmington Police Department, Bloomfield Police Department, Aztec Police Department and the San Juan County Sheriff's Office.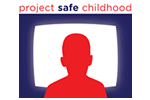 Help us combat the proliferation of sexual exploitation crimes against children.

 

Making sure that victims of federal crimes are treated with compassion, fairness and respect.