ST. LOUIS – On August 18, 2021, a federal grand jury issued a thirteen-count indictment against Matthew Steven Miller, D.O. charging Dr. Miller with illegally prescribing controlled substances and other related offenses.  At the time Dr. Miller allegedly committed these offenses, he was licensed to practice medicine in Missouri, Michigan, and New Jersey.    
The indictment alleges that Dr. Miller illegally prescribed Xanax to five individuals with whom Dr. Miller did not have a doctor-patient relationship.  It further alleges that Dr. Miller was not licensed by the Missouri Bureau of Narcotic and Dangerous Drugs to prescribe Xanax   The indictment also alleges that Dr. Miller never examined these individuals to determine whether they had a medical need for Xanax.  The indictment additionally alleges that the Xanax that was obtained through the issuance of the illegal prescriptions and/or the money received as a result of the sale of the fraudulently obtained Xanax was shared with Dr. Miller. 
The charges set forth in this indictment are merely accusations and do not constitute proof of guilt. Every defendant is presumed to be innocent unless and until proven guilty. 
The United States Drug Enforcement Administration, the United States Department of Health and Human Services (Office of the Inspector General), and the Missouri Medicaid Fraud Control Unit are investigating this case.  The case is being prosecuted by Assistant United States Attorney Dorothy L. McMurtry.
#####

Making sure that victims of federal crimes are treated with compassion, fairness and respect.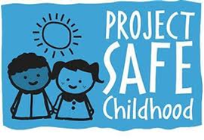 Help us combat the proliferation of sexual exploitation crimes against children.

 

Our nation-wide commitment to reducing gun crime in America.

 
Law Enforcement Officer Safety Program

 
CIVIL RIGHTS

Information

and

Filing a Complaint