DAVENPORT, Iowa – A Kansas City, Missouri man, Andre Emmanuel Sanders, age 53, was sentenced yesterday by United States District Court Chief Judge John A. Jarvey to 100 months in prison for Possession with Intent to Deliver Methamphetamine and Felon in Possession of a Firearm, and 60 months in prison for Possession of a Firearm in Furtherance of Drug Trafficking, to be served consecutively, for a total of 160 months in prison. Sanders was ordered to serve four years of supervised release to follow his prison term as well as pay $300 to the Crime Victims' Fund.
According to court documents, Sanders was involved in an investigation that began in January 2020 when Sanders fled a traffic stop at a high rate of speed and drove in the wrong lane of travel – nearly causing two crashes. After crashing his own vehicle, Sanders discarded a loaded firearm and ran from law enforcement. Once apprehended, prescription pills were found in his possession. Two weeks later, police observed Sanders illegally park a car in West Burlington and walk away. The officer observed a firearm wedged between the driver's seat and the center console of the vehicle Sanders drove. The officer towed the vehicle and obtained a valid search warrant. Approximately 25.86 grams of methamphetamine and ammunition were located in the center console. As a convicted felon, Sanders knew he was prohibited from possessing firearms.
Acting U.S. Attorney Richard D. Westphal of the Southern District of Iowa made the announcement. The Burlington Police Department investigated the case.
The Department of Justice is remaining vigilant in detecting, investigating, and prosecuting wrongdoing related to the crisis. 
If you think you are a victim of a scam or attempted fraud involving COVID-19 please click the image above for a variety of resources.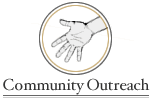 Giving Back to the Community through a variety of venues & initiatives.
Victims of crime may experience feelings of confusion, frustration, fear and anger. The United States Attorneys Office for the Southern District of Iowa Victim/Witness Unit is dedicated to making sure that victims of federal crimes and their family members are treated with compassion, fairness and respect.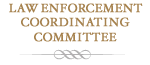 Training and seminars for Federal, State, and Local Law Enforcement Agencies.
Help us combat the proliferation of sexual exploitation crimes against children.