COUNCIL BLUFFS, IOWA — On August 27, 2021, a Council Bluffs man, John Allen Lindeman, Jr., age 26, was sentenced by United States District Court Chief Judge John A. Jarvey to 78 months in prison for Prohibited Person in Possession of a Firearm. His term of imprisonment is to be followed by three years of supervised release.
On November 19, 2020, Lindeman eluded law enforcement by driving back and forth between Nebraska and Iowa. Deputies with the Pottawattamie County Sheriff's Office eventually spotted Lindeman's vehicle in a parking lot in Council Bluffs. Lindeman refused to exit his vehicle and instead reversed his car at a high rate of speed. He continued to resist until law enforcement was able to arrest him. Lindeman was found in possession of a pistol at the time of his arrest.
According to court documents, Lindeman pleaded guilty to Prohibited Person in Possession of a Firearm in April of 2021.
Acting United States Attorney Richard D. Westphal of the Southern District of Iowa made the announcement. The Pottawattamie County Sheriff's Office, Council Bluffs Police Department, and the Bureau of Alcohol, Tobacco, Firearms and Explosives investigated the case.
The Department of Justice is remaining vigilant in detecting, investigating, and prosecuting wrongdoing related to the crisis. 
If you think you are a victim of a scam or attempted fraud involving COVID-19 please click the image above for a variety of resources.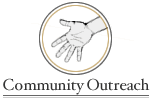 Giving Back to the Community through a variety of venues & initiatives.
Victims of crime may experience feelings of confusion, frustration, fear and anger. The United States Attorneys Office for the Southern District of Iowa Victim/Witness Unit is dedicated to making sure that victims of federal crimes and their family members are treated with compassion, fairness and respect.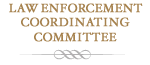 Training and seminars for Federal, State, and Local Law Enforcement Agencies.
Help us combat the proliferation of sexual exploitation crimes against children.