Acting United States Attorney Dennis R. Holmes announced that Luke Newton Mowrer, age 31, of Mobridge, South Dakota, was found guilty of Assault by Striking, Beating, or Wounding as a result of a two-day federal jury trial in Aberdeen, South Dakota.  He was acquitted of two counts of Assault with a Dangerous Weapon and one count of Assault Resulting in Serious Bodily Injury.    
The charge carries a maximum penalty of one year in federal prison and/or a $100,000 fine, one year of supervised release, and a $25 special assessment to the Federal Crime Victims Fund.  Restitution may also be ordered.  
Mowrer was indicted by a federal grand jury on March 9, 2021. 
The evidence at trial showed that on October 6, 2019, in McLaughlin, South Dakota, Mowrer voluntarily and intentionally assaulted an individual and caused an injury to the person.  Mowrer was sitting in the back seat of a pickup truck when he assaulted the driver.  He then fled the scene while the victim and others reported the crime and sought medical treatment.  The victim suffered a cut to the neck.  Mowrer had been drinking with the victim and some other acquaintances before the assault and unexpectedly lashed out in violence.   
This case was investigated by the Federal Bureau of Investigation, the Bureau of Indian Affairs, Office of Justice Services, and the Mobridge Police Department.  Assistant U.S. Attorney Cameron J. Cook prosecuted the case.
Sentencing in the case was scheduled for November 15, 2021.  The defendant was ordered to self-surrender to the custody of the U.S. Marshals Service on October 5, 2021.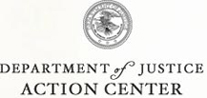 Locate a Prison, Inmate, or Sex Offender
Report Waste, Fraud, Abuse or Misconduct to the Inspector General
Register, Apply for Permits, or Request Records
Identify Our Most Wanted Fugitives
Report and Identify Missing Persons
United States Attorney's Office

District of South Dakota
2019 Annual Report
2018 Annual Report
2017 Annual Report
The Office of U.S. Attorney

presents

South Dakota Community Prosecution Strategy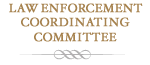 Training and seminars for

Federal, State, and Local

Law Enforcement Agencies.