CONTACT: Barbara Burns

PHONE: (716) 843-5817

FAX #: (716) 551-3051
BUFFALO, N.Y. – U.S. Attorney James P. Kennedy, Jr. announced today that Jaelyn Castro, 23, of Buffalo, NY, pleaded guilty before U.S. District Judge Lawrence J. Vilardo to possessing with intent to distribute cocaine. The charge carries a maximum sentence of 20 years in prison and a $1,000,000 fine.
Assistant U.S. Attorney Charles E. Watkins, who is handling the case, stated that on May 8, 2021, Buffalo Police officers encountered a vehicle that was parked illegally outside of a store located at the intersection of Hampshire Street and Plymouth Avenue. As officers approached the vehicle, they advised the defendant, who was sitting in the driver's seat, to remain stationary. However, Castro continued to move around in the driver seat. The officers then asked the defendant step out of the vehicle. During a search of Castro, an officer recovered two large baggies containing suspected cocaine.
The plea is the result of an investigation by the Buffalo Police Department, under the direction of Commissioner Byron Lockwood, and the Federal Bureau of Investigation, under the direction of Special Agent-in-Charge Stephen Belongia.
Sentencing is scheduled for February 17, 2022, before Judge Vilardo.
# # # #
A message from US Attorney James P. Kennedy for Law Enforcement Appreciation Day
Visit the Federal government's website to help you be safe, secure and responsible online.
https://www.onguardonline.gov/
CASE INFORMATION


Making sure that victims of federal crimes are treated with compassion, fairness and respect.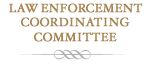 Read about our LECC Program
138 Delaware Ave. – Buffalo, NY 14202