A woman who conspired to distribute methamphetamine was sentenced to more than seven years in prison on August 23, 2021, in federal court in Sioux City.
Whitley Mitchell, age 30, from Walthill, Nebraska, pled guilty on April 13, 2021, to one count of conspiracy to distribute methamphetamine.
At the plea and sentencing hearings, evidence showed that Mitchell and others conspired to distribute actual (pure) methamphetamine, commonly called "ice" methamphetamine.  During a traffic stop of a car Mitchell was driving, 9.6 grams of pure methamphetamine was found in her purse and a gun belonging to her co-defendant and passenger was found in the glove box.  Additionally, .09 grams of pure methamphetamine was found on the passenger's person, 116.2 grams of pure methamphetamine were found in a plastic jar elsewhere in the car, and 210.4 grams of pure methamphetamine were found in individual baggies elsewhere in the car.  Mitchell knew about the methamphetamine and planned to benefit from its sale, along with her passenger who had acquired the methamphetamine.  Mitchell had held methamphetamine for and been fronted methamphetamine by her passenger previously.
Mitchell was sentenced in Sioux City by United States District Court Chief Judge Leonard T. Strand.  Mitchell was sentenced to 90 months' imprisonment.  She must also serve a five-year term of supervised release after the prison term.  There is no parole in the federal system.
Mitchell is being held in the United States Marshal's custody until she can be transported to a federal prison.
The case was investigated by Tri-State Drug Task Force based in Sioux City, Iowa, that consists of law enforcement personnel from the Drug Enforcement Administration; Sioux City, Iowa, Police Department; Homeland Security Investigations; Woodbury County Sheriff's Office; South Sioux City, Nebraska, Police Department; Nebraska State Patrol; Iowa National Guard; Iowa Division of Narcotics Enforcement; United States Marshals Service; South Dakota Division of Criminal Investigation; and Woodbury County Attorney's Office.  It was also investigated by the Sioux City Police Department and was prosecuted by Assistant United States Attorney Forde Fairchild.   
Court file information at https://ecf.iand.uscourts.gov/cgi-bin/login.pl. 
The case file number is 20-4035.
Follow us on Twitter @USAO_NDIA.

Making sure that victims of federal crimes are treated with compassion, fairness and respect.

 
Giving Back to the Community through a variety of venues & initiatives.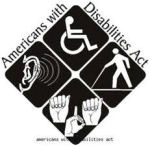 Filing Civil Rights Complaint.