ALBUQUERQUE, N.M. – Genaro Ramos, 35, of Albuquerque, appeared in federal court on Aug. 30 for a preliminary hearing where he was charged with transfer or possession of a machine gun. Ramos will remain detained pending trial.
            According to a criminal complaint, on Aug. 22, Ramos allegedly arranged to purchase four firearms, including a fully automatic machine gun. On Aug. 24, Ramos met the seller, who was an undercover agent, in Albuquerque. After discussing the firearms, Ramos allegedly paid the agreed amount in cash and took possession of the firearms. Agents arrested Ramos at the scene.
            A complaint is only an allegation. A defendant is presumed innocent unless and until proven guilty. If convicted, Ramos faces up to 10 years in prison.
            The Bureau of Alcohol, Tobacco, Firearms and Explosives this case. Assistant United States Attorney Jaymie L. Roybal is prosecuting the case.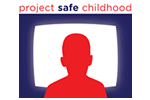 Help us combat the proliferation of sexual exploitation crimes against children.

 

Making sure that victims of federal crimes are treated with compassion, fairness and respect.